The door on Alyson Callahan's third grade classroom at Circleville Elementary School was very different Thursday, Dec. 12. Instead of the plain tan door to her classroom, visitors came to a gold-outlined black door announcing Madame Callahan's Wax Museum. Inside, the classroom was transformed as well, as students took on the personas of their favorite historical characters.
As part of her writer's workshop on biographies, her students chose any person they wanted to research, as long as the research materials were at their reading level. The students chose a diverse group of figures, including authors – Dr. Seuss, Jack London and Dav Pilkey; singers – Taylor Swift, Zendaya; athletes – Ronaldo, Alex Morgan and Patrick Mahomes; historical figures – Queen Elizabeth II, and more.
Each student did their research, created a tri-board with pictures and facts about the person and then dressed like them. There was a phone on each desk and when a visitor wanted to know about the person, they would pick up the phone and the student gave the biography.
Ben Depew chose to research Dav Pilkey. Pilkey is well-known to kids as author of the Captain Underpants series and Dog Man. Why did he choose Pilkey?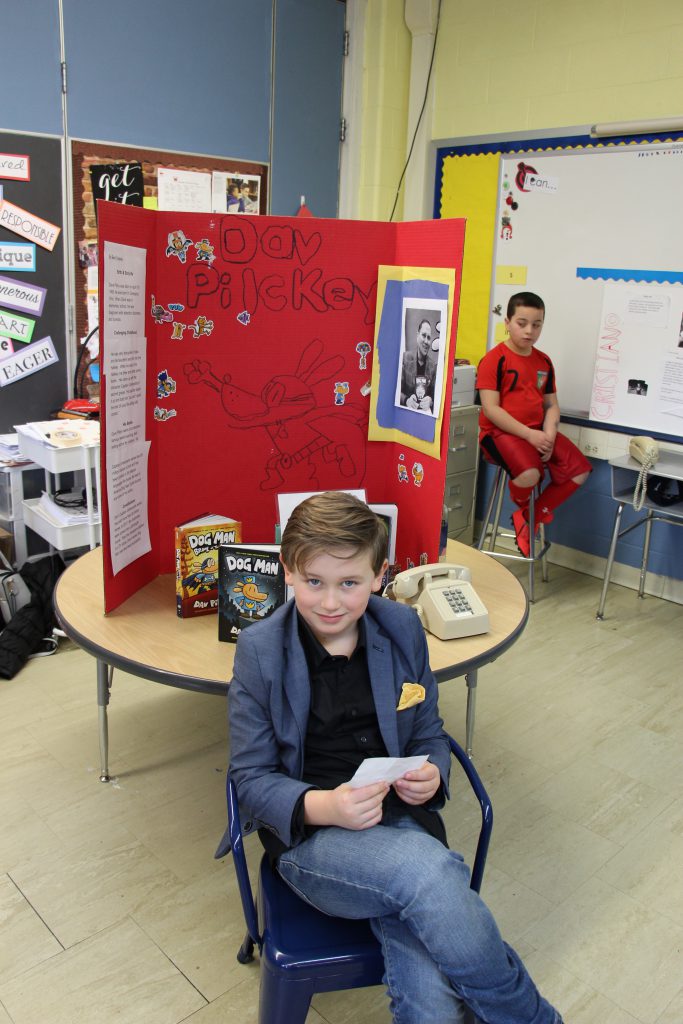 "He is my favorite author," said Ben. "I like reading his books."
Students from throughout CES came by to learn about these real-life characters. Parents, too, came to see the result of their children's hard work.
Ms. Callahan said this was the first year she has done this project and she would definitely do it again.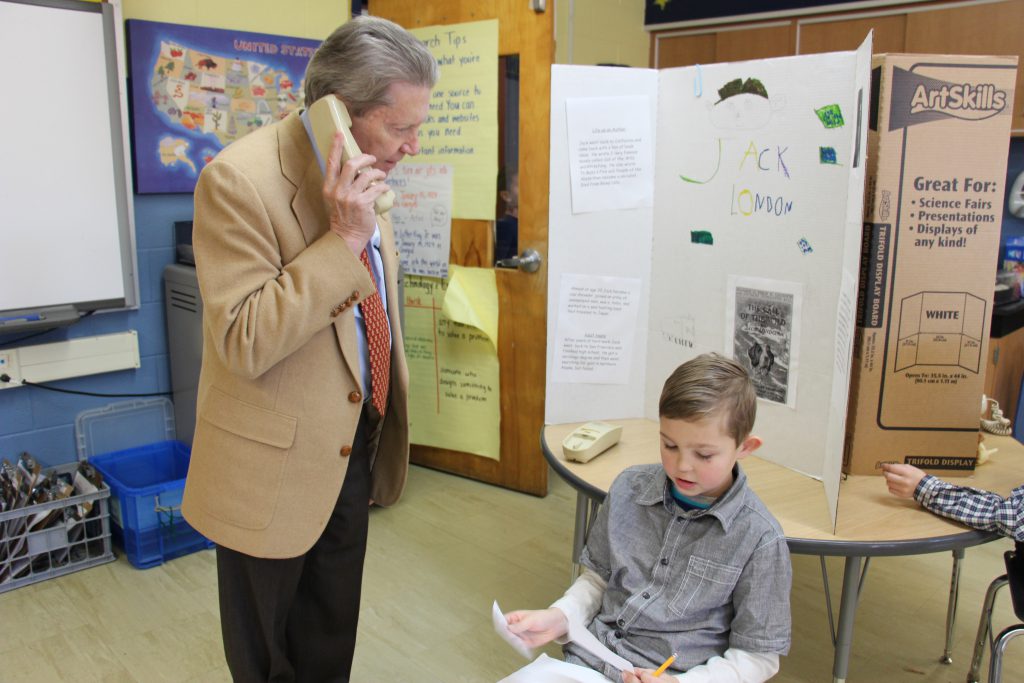 "This was a great experience for the children," said Ms. Callahan. "Eight classes of students, as well as several parents and guests, came through to learn about our historical figures. They all really enjoyed it!"