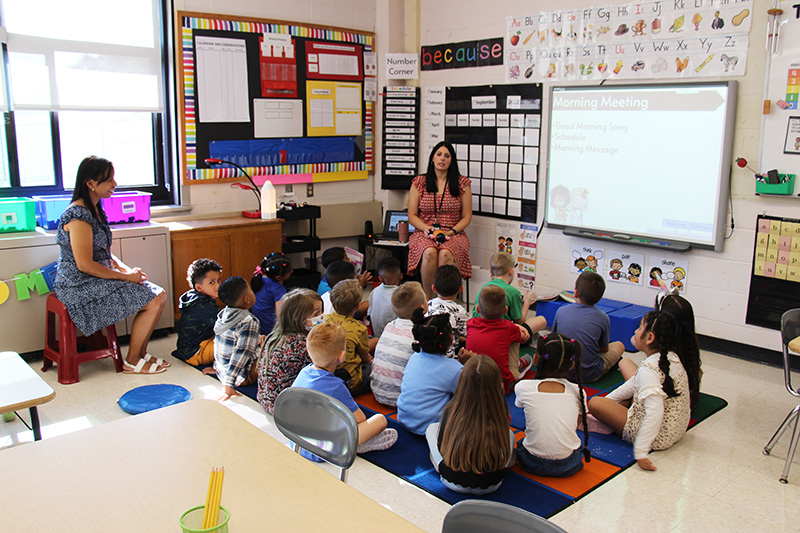 The mission of the Pine Bush Central School District is to provide innovative educational strategies that will prepare our students for higher education and career pathways. There are a number of different ways to achieve this, none more important than through our academic program.
In the classroom, the district offers a rigorous and relevant curriculum to stimulate students to learn and challenge them to do their best. District staff is dedicated to encourage and support all students to achieve their highest levels.
We believe in individualized learning and commit to uncover the best way for each child to reach his or her potential. In order to achieve this, the district staff provides high-quality and varied instruction. This 21st century learning style inspires four components: communication, collaboration, critical thinking skills and creativity.
The district provides academic intervention services, English as a New Language (ENL) program and a full continuum of special education services at every grade level.
We also endeavor to grow as professionals throughout the district, keeping on top of educational trends and nuances and providing professional development at all levels. At Pine Bush, we strive to inspire our students to become lifelong learners and take seriously our obligation to model that same behavior.
Elementary School

Students in grades pre-kindergarten through five attend four schools in the Pine Bush district: Circleville, Pakanasink, Pine Bush and Edward J. Russell elementary schools. Academic standards are set, providing a clear roadmap for learning with consistent expectations for students, parents and teachers.
The elementary curriculum is aligned to the New York State Next Generation Learning Standards. It is reviewed on a consistent basis to ensure its focus on academic foundational skills, with emphasis on problem solving, critical thinking and successful study habits.
In addition to English Language Arts, math, science and social studies, our elementary students receive regular instruction in art, music, physical education, technology, and library/research skills. Additional instruction in chorus begins in grade 4 while band commences in grade 5. Technology is integrated into all subject areas throughout the day as all elementary students in grades 1 through 5 have 1:1 access to Chromebooks.
For information about the Universal Pre-K program in the district, click here.
Middle School
Elementary students in the Pine Bush Central School District continue their education at two middle schools: Crispell and Circleville.
To retain a personalized learning environment, students entering middle school are assigned to teams. All students participate in fine arts, family and consumer sciences, technology physical and health education, computer and library skills.
Rigorous coursework in ELA, math, science and social studies is aligned to the New York State Next Generation Learning Standards. Middle schools collaborate regularly to ensure consistency and high academic achievement.
Beginning in grade 7, honors courses are offered in English, math, science and social studies. All eighth grade students participate in a full year of foreign language instruction in Spanish.
Visit the Circleville Middle School or Crispell Middle School web pages to learn more about what is offered at each school.
High School
In addition to their core learning subjects, students at Pine Bush High School are offered a wide array of electives, Advanced Placement (AP) courses and college-level classes, giving them a jump on their higher learning plans.
Our class offerings include AP classes in eight disciplines and 18 college classes through SUNY Orange, SUNY Sullivan, SUNY Albany and Dominican College.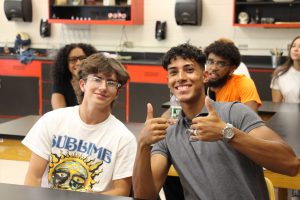 The high school offers multiple pathways for students to become college and career ready. Qualifying seniors may concentrate on a particular area of study in the Excelsior Academies and earn college credits while doing it. Those areas include Literacy and Education, Medicine, Law and Government, Leadership and Law and Engineering. Students may also take classes in the technical and occupational career programs at the Orange-Ulster BOCES (Board of Cooperative Educational Services).
Our students consistently score at or above the county, state and national averages on Regents exams as well as SAT and Advanced Placement exams.
Pine Bush graduates 94 percent of its seniors with Regents diplomas, with 43 percent of graduates receiving Regents with advanced designation. In 2017, 84 percent of Pine Bush graduating seniors went on to either a two-year or four-year college, with 3 percent pursuing other post-secondary education and 4 percent joining the military.
As part of their well-rounded educational options, Pine Bush High School students may also choose from dozens of clubs, and junior varsity and varsity athletic teams.
The district's music program is highly recognized at both the county and state levels. In addition to several musical performances, the middle schools produce a musical each year while the high school produces both dramatic and musical plays.
Honors program
The district offers honors classes to students in grades 7 through 12 in English, social studies, science and math. Acceptance to the honors classes begins in middle school and is based on a rubric that encompasses academic achievement, New York State assessment scores, teacher recommendations and STAR reading and math assessment scores.
To continue in the honors program through high school, students must maintain a passing grade in every marking period and/or earn a final grade of 85 or above.
Summer Enrichment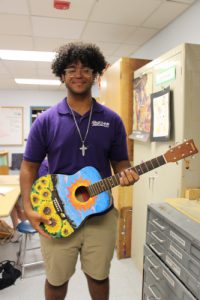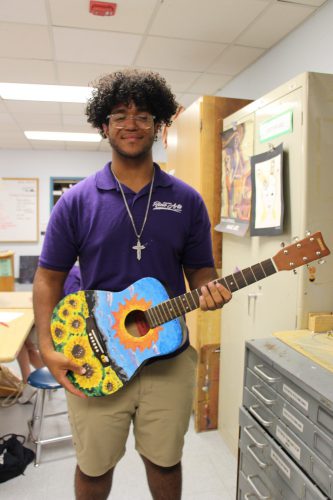 Pine Bush offers summer enrichment academies to students in Pine Bush High School; some are also available to students who have completed eighth grade at CVMS and Crispell. These academies provide specialized instruction and hands-on activities in those specific disciplines as well as the opportunity to earn high school and/or college credits.
The summer academies are funded through grants, donations and tuition.
Click here to learn more about the summer academies or call (845) 744-2031 ext. 3601.