What a special day at EJR!
John Schumacher, AKA Mr. Schu, Ambassador of School Libraries for Scholastic Book Fairs, made it a very memorable day for the third, fourth and fifth grade students and teachers at EJR. Mr. Schu's mission: to spark enthusiasm for reading. He was successful.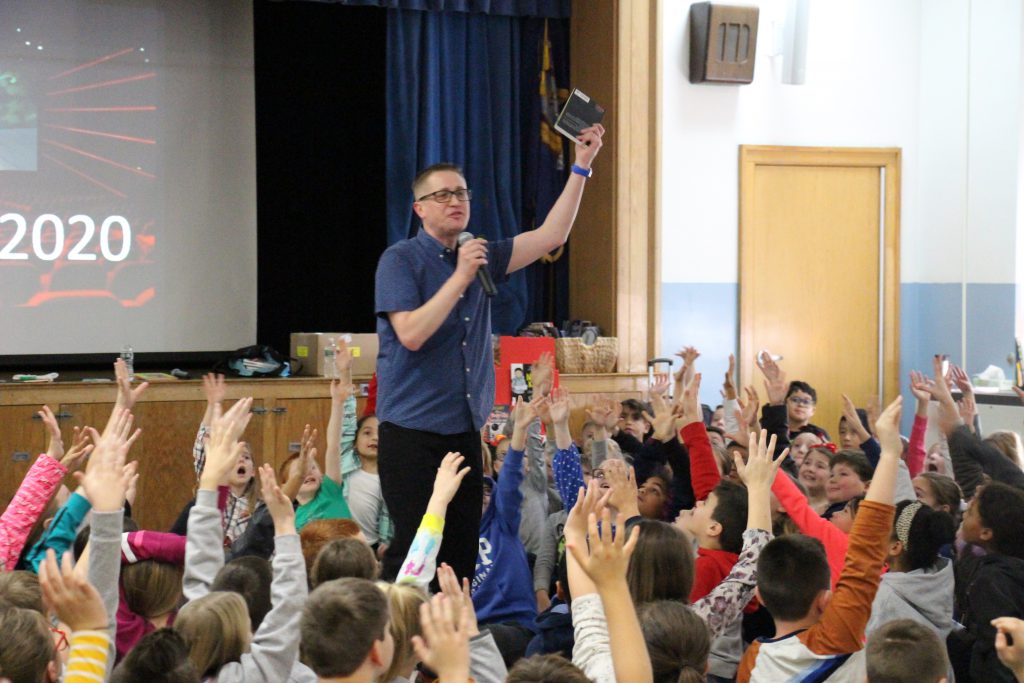 "Reading is my favorite sport," Mr. Schu told the very enthusiastic crowd. "When I read I get a workout for my brain. I get a workout for my heart."
Mr. Schu loves the same books they do: the Amulet series; Narwahl; the Dog Man series by Dav Pilkey! And he talked to them about some books they may not have heard about: Pumpkin's Story about a miniature horse born with no legs; Wildfire; The One and Only Ivan, a book about a gorilla who lived in a shopping mall for most of his life. This is a work of fiction but inspired by a true story. Mr. Schu told the students he met the actual Ivan shortly before the Silverback gorilla died in 2012. He loves this book so much that, on a regular basis, he buys all of the copies in his local bookstore or Target and gives them out to people. He gave several copies to children in the assembly.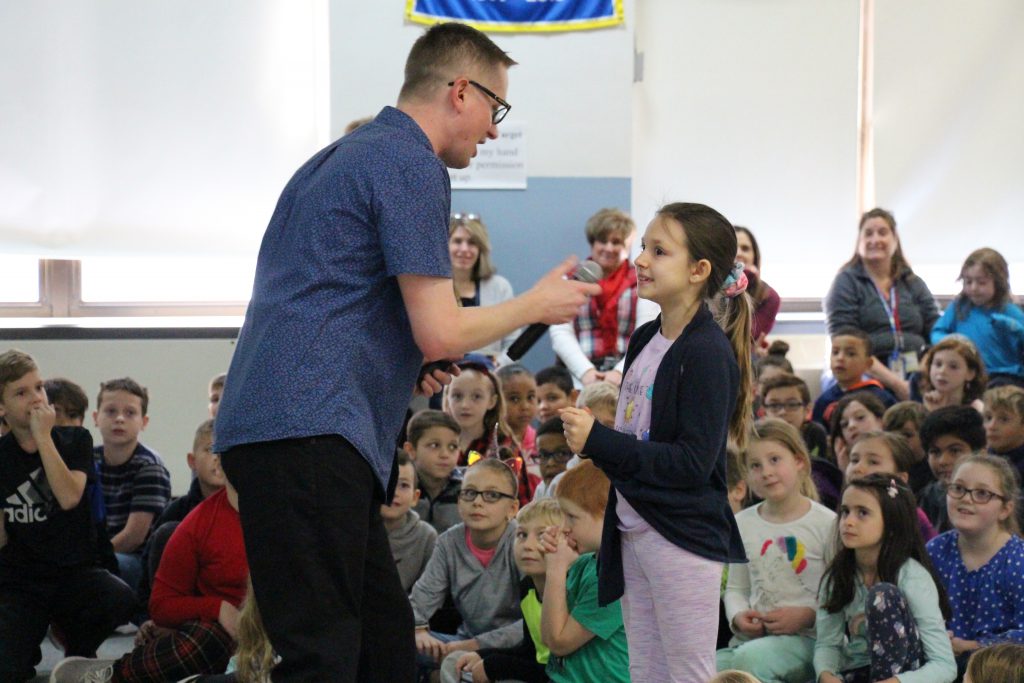 Harry Potter and the Sorcerer's Stone, the first in the wildly successful series by J.K. Rowling, was published here in the United States 21 years ago. Mr. Schu said the series is as popular now as it was 20 years ago, a testament to wonderful writing.
Mr. Schu said he always loved books but in fifth grade he developed a special affinity with reading because of his teacher, who read aloud to her students. He encouraged teachers to read to their students and students to read a lot on their own and also to write.
"I go on joy walks to open my heart and ears," he said, before sitting down to write.
Mr. Schu knows of what he speaks. A friend of his is Dav Pilkey, author and illustrator of the Captain Underpants and Dog Man series. Everyone in the room knew who Dav Pilkey is! Pilkey had ADHD and dyslexia and, as a child, would draw his own comics. His teachers told him to stop wasting his time drawing pictures. Luckily, he didn't listen.  Mr. Schu encouraged the teachers in the room to always see the potential in their students and he thanked them for celebrating the power and importance of storytelling.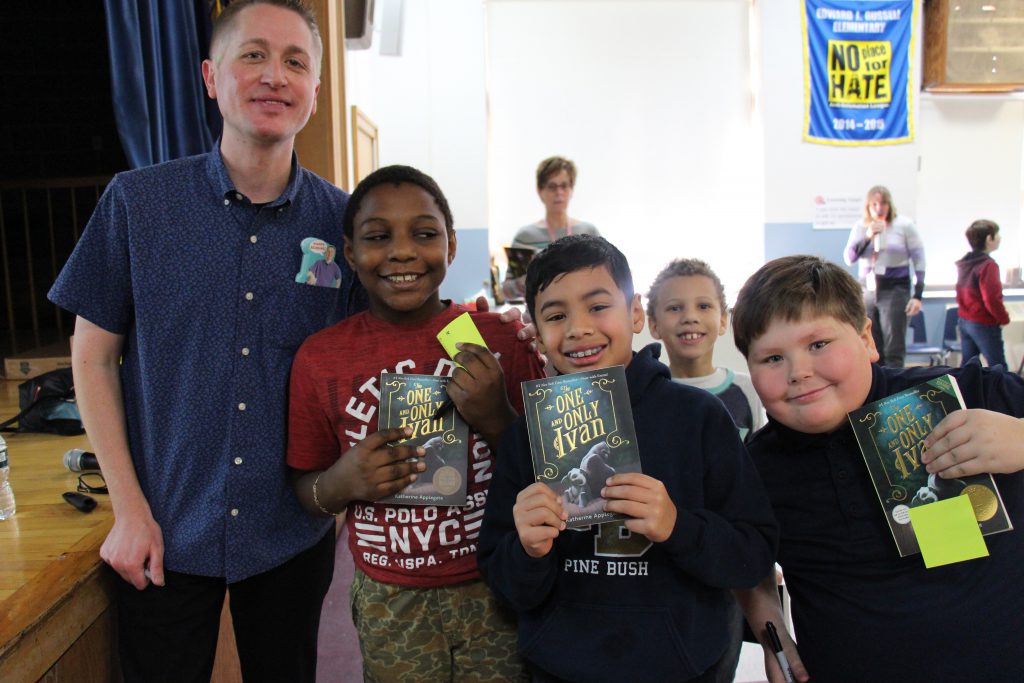 Mr. Schu captured the students' attention and held it the entire time he interacted with them. His enthusiasm was contagious and he spoke their language. They read together and even sang the Narwahl song together.
"I am a narwhal.
A happy little narwhal.
I like parties I like waffles."
Mr. Schu advocates for kids, books, libraries and librarians. He speaks across the country, writes books and a daily blog at MrSchuReads.com.