Kindness was the message at Pine Bush Elementary School, as Lindsay Brooks' second grade class and Katelyn Sternemann's pre-k students collaborated with Erin Poole, the school's social worker, to learn about the importance of being kind.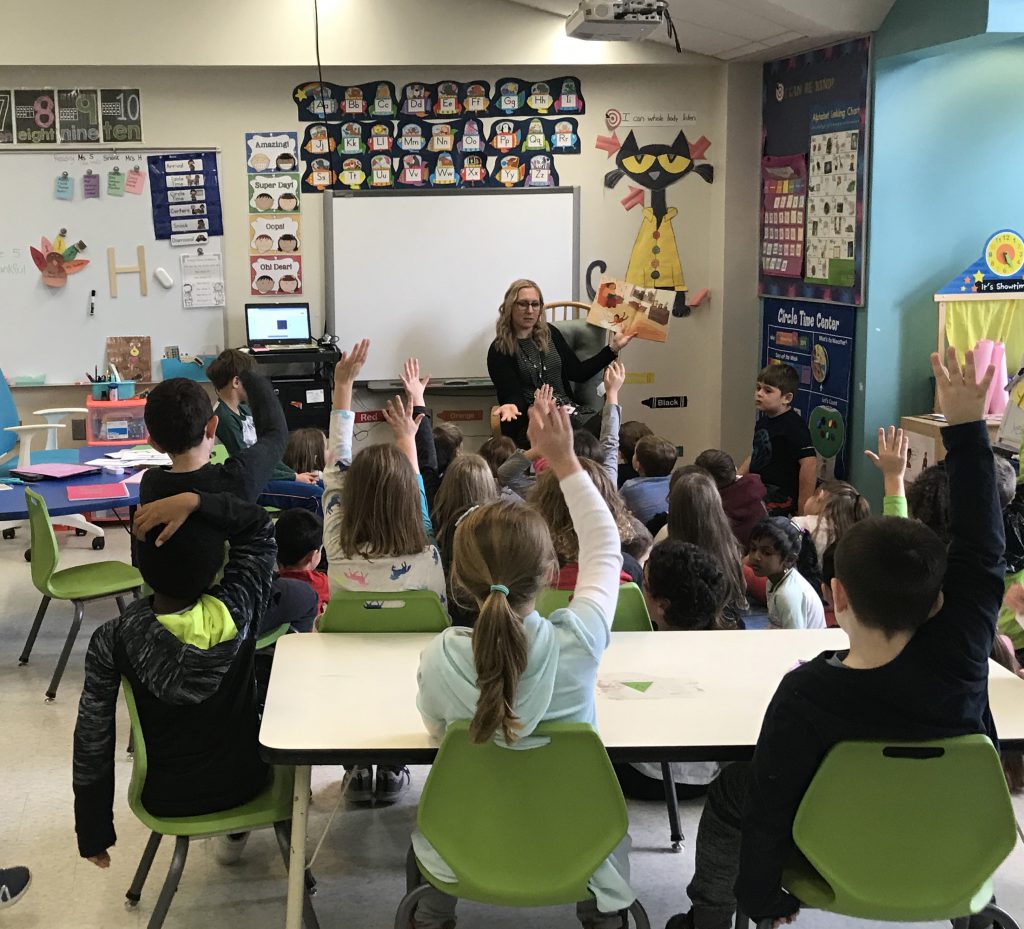 Both classes came together and read a book about being kind to others titled "Those Shoes," written by Maribeth Boelts. The boy in the story realizes having a certain type of shoes is not nearly as important as the love of his grandma, warm boots and being kind to a friend.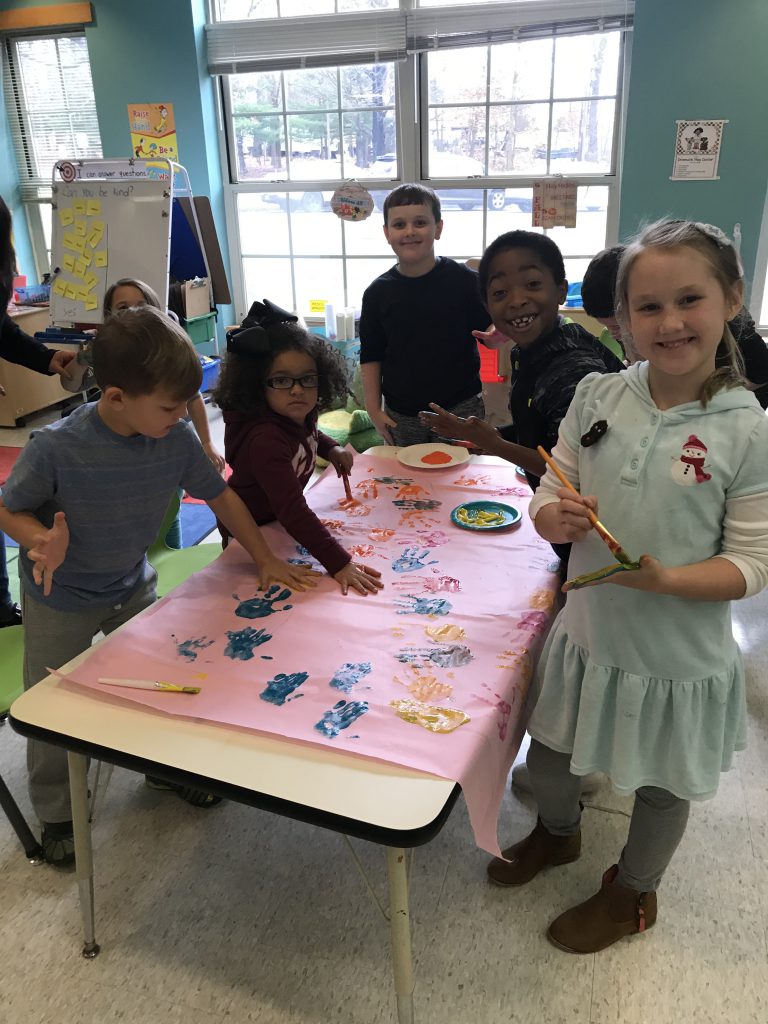 This was a Social Emotional Wellness activity the children enjoyed. They discussed ways they can be kind to one another and then created a bulletin board using their own handprints to spell out the word "KIND." The I's on the bulletin board represent illustrations from students all over PBE spreading love, being kind to others and showing compassion.
"Mrs. Brooks and Ms. Sternemann are excellent role models for their students and amazing teachers," said Ms. Poole. "It was a very enjoyable experience for students and truly spread the message of treating each other in a loving and kind way."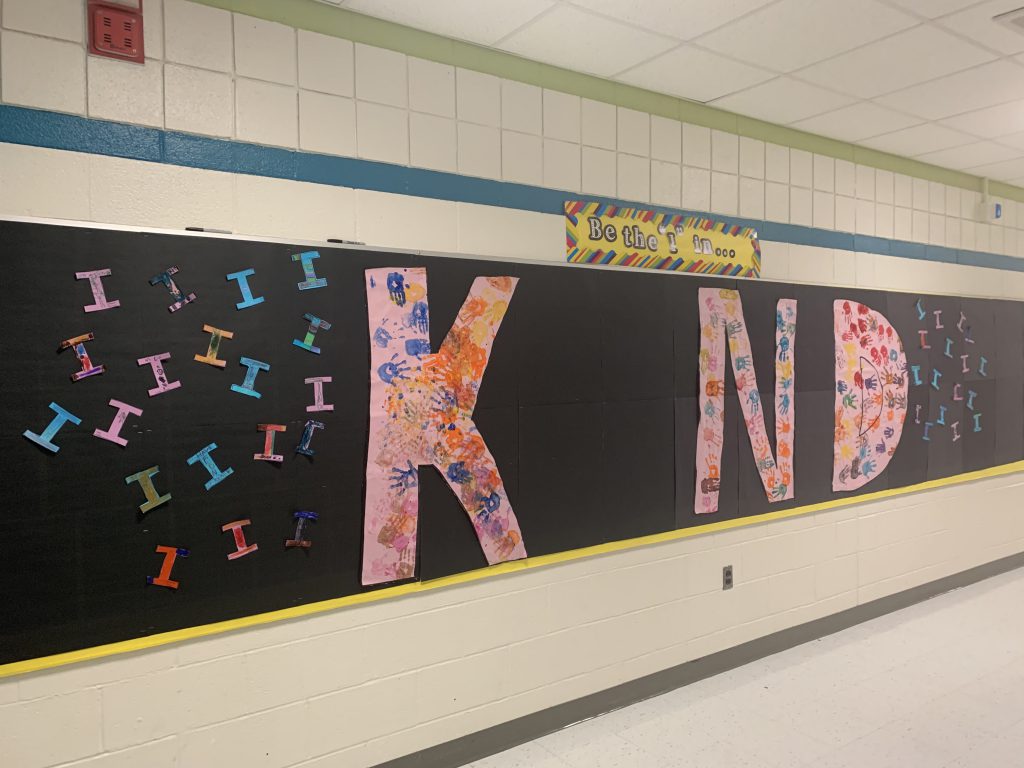 The "Be the 'I' in Kind" bulletin board allows children and staff to complete the word by standing in the place where the 'I' should be. It is part of the PBE Kindness Initiative.