Ten students from Pine Bush High School attended the second annual Emerging Leaders Youth Conference, sponsored by the Orange County Youth Bureau and The Accelerator, a New York State incubator focused on manufacturing.
The PBHS students joined approximately 135 more from schools throughout Orange County at Anthony's Pier 9 in New Windsor on Nov. 20.  The event included sessions on leadership, communications, resources and resumes and mock interview sessions.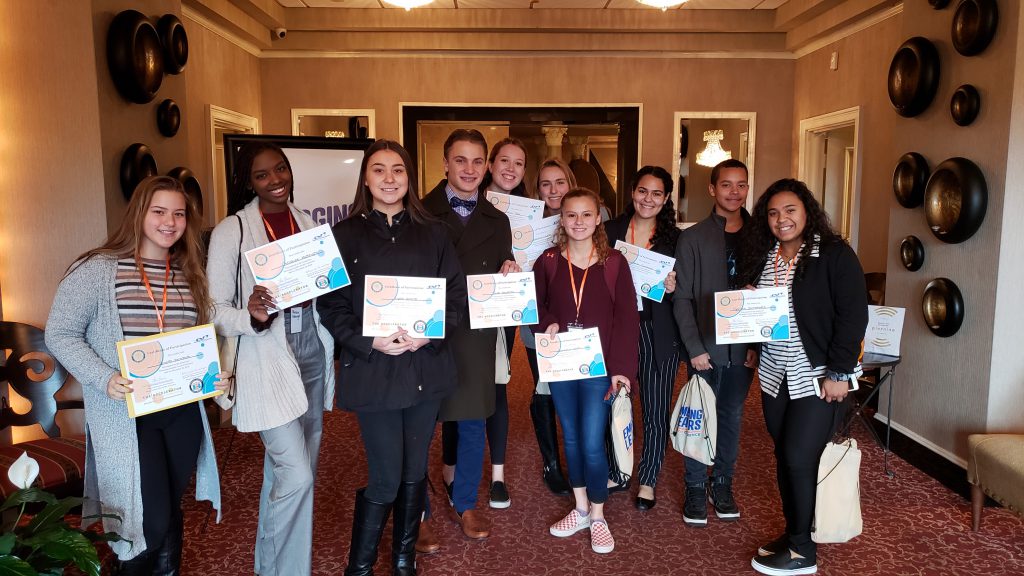 Pictured here are the Pine Bush students who attended the conference. From left:  Brooke Hornbeck, Christine McKnight, Lydia Charles, Jack Gandolfini, Erin Boyle, Antonia Licardi, Alexandria Keith, Jenna Fiorintino, Corey VanDunk and Serena Garmendiz.