Pine Bush students represented their district with pride Tuesday, May 7, at the No Place For Hate Capital Region Recognition Ceremony, bringing home the Gold Status for each of the district's seven schools, and one student – Crispell's Hailey Korpai – being named a Gold Star student.
Each of Pine Bush's schools – Pine Bush High School, Circleville Middle School, Crispell Middle School, Circleville Elementary School, Edward J. Russell Elementary School, Pakanasink Elementary School and Pine Bush Elementary School – earned the Gold Star status from the Anti-Defamation League (ADL), which sponsors the No Place for Hate initiative.
Hailey Korpai, a seventh-grade student at Crispell, was named a Gold Star Student. She was nominated by her assistant principal, Jennifer Lepore, for her leadership, determination and tolerance.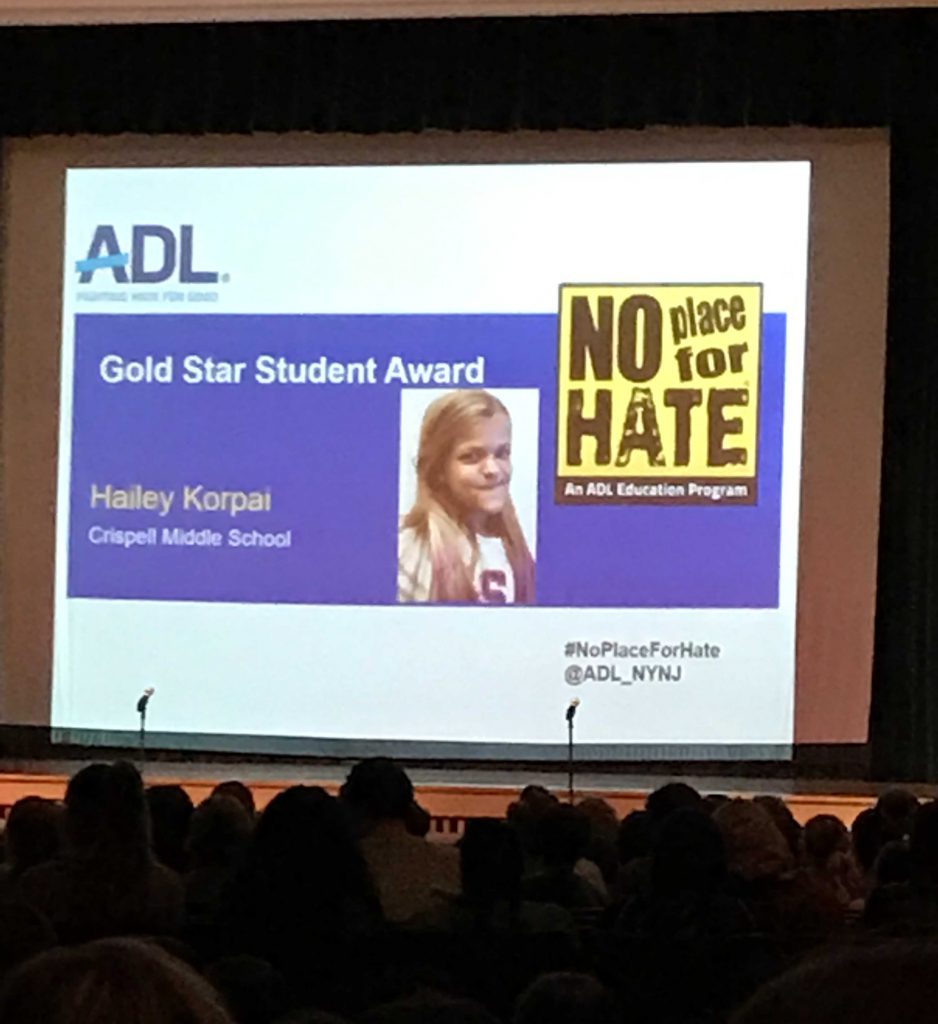 "Hailey Korpai is the very definition of what it means to be an ally, a leader, and overall a kindhearted person," said Lepore in her letter to the ADL. "Hailey has an incredibly big heart and is compassionate to everyone she interacts with. She cares about our school community and she knows that it is up to students, like her, to make our school community a better place. She does not shy away from a challenge, instead she rises to the occasion and makes a positive impact in our school.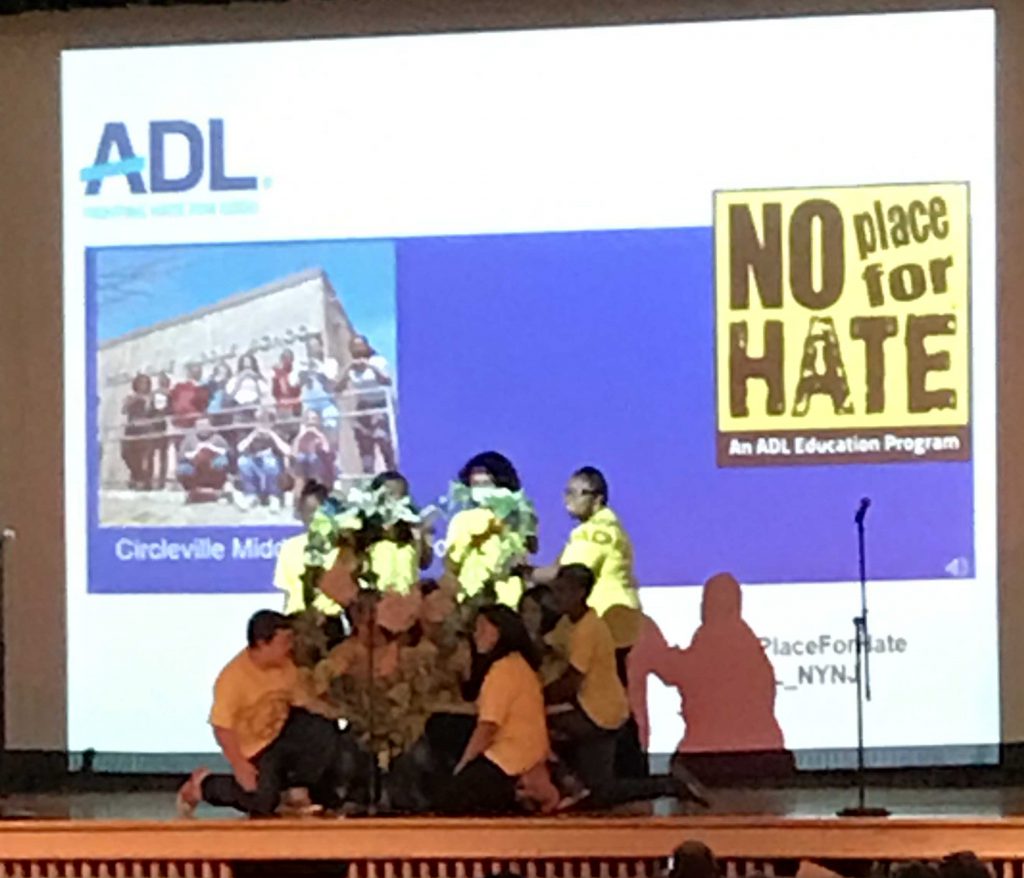 Students from the Circleville Middle School Drama Club were invited by the ADL to perform "One Heart," a song from their spring musical, "Once On This Island, Jr." The musical is the story of a peasant girl who uses love to bring all of the different social classes together.
Approximately 100 students from all seven Pine Bush schools attended the ceremony at Shenendehowa High School in Clifton Park.
No Place For Hate® is designed to enhance a culture of respect and to create a safe, bully-free learning environment for students at all grade levels, according to the ADL website. No Place For hate offers schools the opportunity to be recognized for their staff development and student training related to bullying, harassment and discrimination.