The warmer spring weather beckons us to come outside and play. Drop those game controllers and hop on a bike or roller blades. Enjoy the sunshine, fresh air and warmth.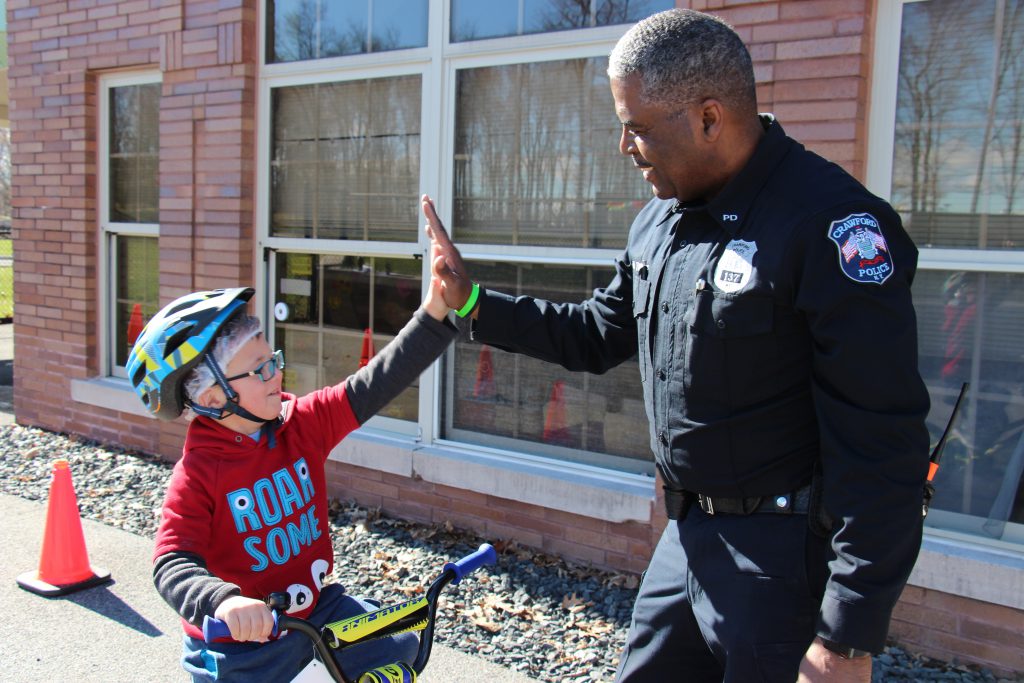 Kindergartners at Pine Bush Elementary School received a very thorough lesson on bike safety before the spring break from some pretty knowledgeable sources. Officer Turner, a familiar face to the students since he is the school resource officer at PBE, went over basics with the eager students. Getting on the bike, adjusting their helmets, braking and steering were some of the lessons from Officer Turner.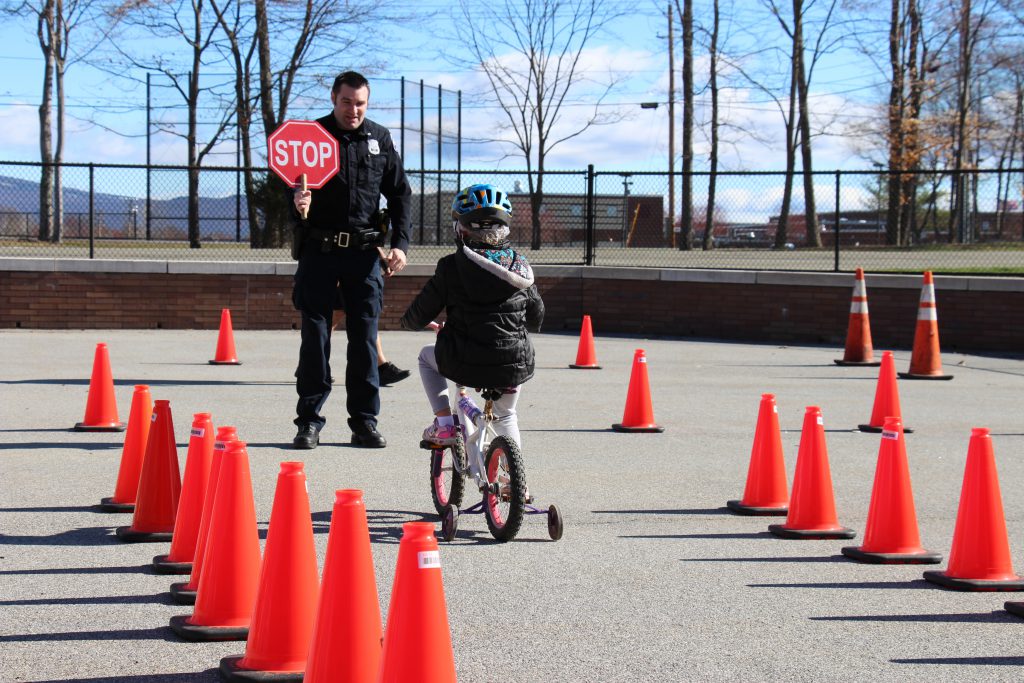 Students then pedaled to Officer Boyd of the Town of Crawford who held up his stop sign. Riders stopped when instructed and then listened as the officer explained the correct way to advance when at an intersection. The students made a right turn and headed over to Officer Wippel.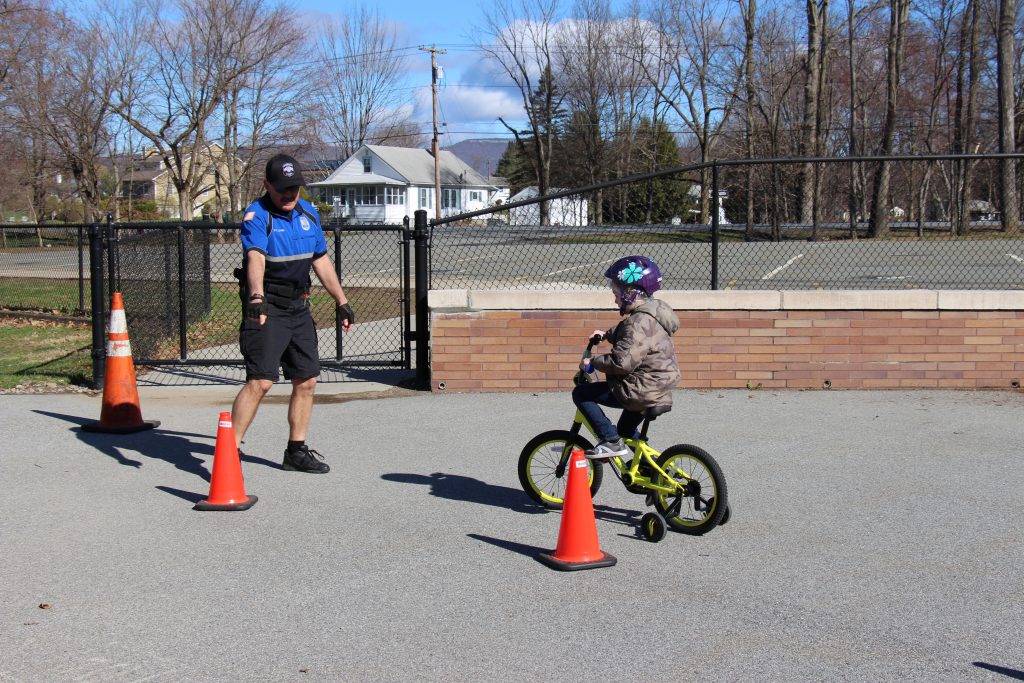 Officer Wippel demonstrated how the bike riders should avoid certain things in the road, with a line of traffic cones set up as an obstacle course. The students weaved their way through the cones before riding to the end of the course.
Kindergarten teacher Sue Johnson worked with Officer Turner to put this program together for the students.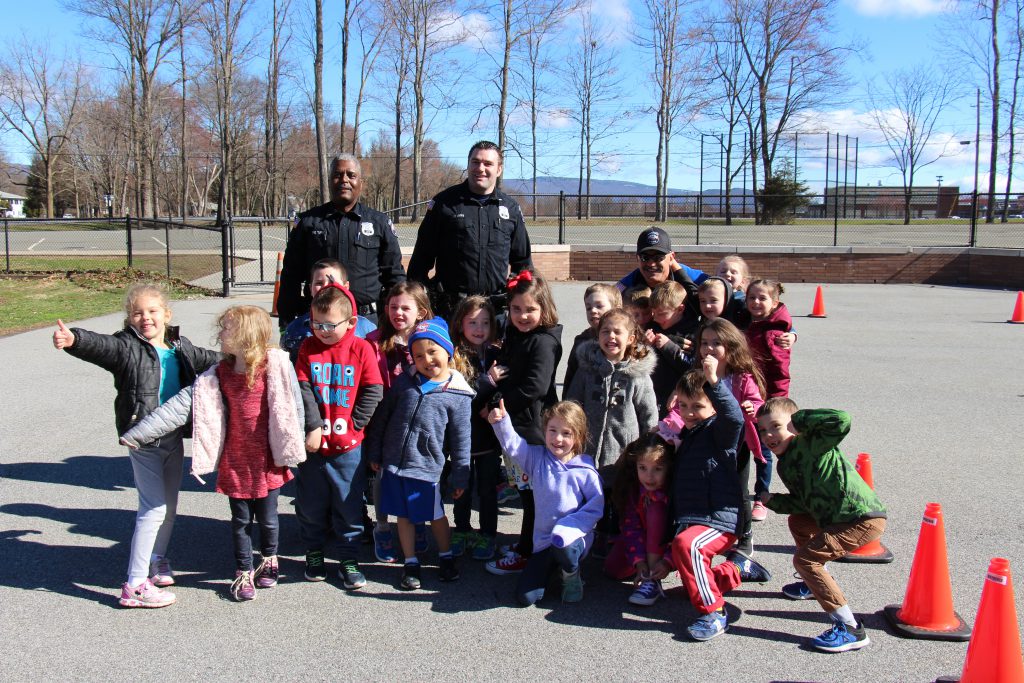 "Today we are passing on a skill to help change our students' lives," said Ms. Johnson. "Our hopes are that our kindergarten students will implement the bicycle safety skills learned today."
Every kindergarten student at PBE had the opportunity to learn these valuable bike safety lessons from the officers. They were grateful, thanking and hugging their newest teachers and taking pictures with them.