Students at Pine Bush Elementary School took part in the Presidential Mile recently, culminating in a race for qualifiers in grades 3, 4 and 5 on the high school track.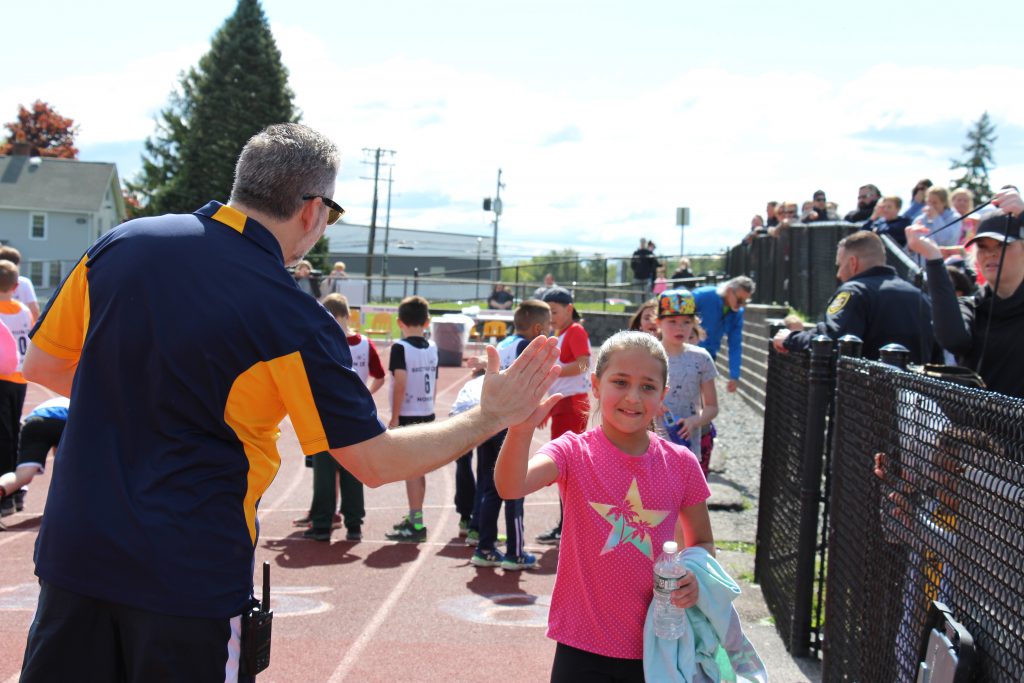 The Presidential Youth Fitness Program is a school-based program that promotes health and regular physical activity for our youth. It offers educators access to a health-related assessment for youth fitness, professional development for meaningful implementation, and motivational recognition to empower students to adopt and maintain an active lifestyle. The program has been in existence since 1966.
At PBE, students took part in the running program and had to qualify with specific times in order to make it to the finals. Qualifying times were different for each age group. Congratulations to all who participated and all who won. Keep running!
Here are the winners:
Third Grade Girls
1st – Julie Gabriele
2nd – Julianna Vanderkooy
3rd – Sophia Porpora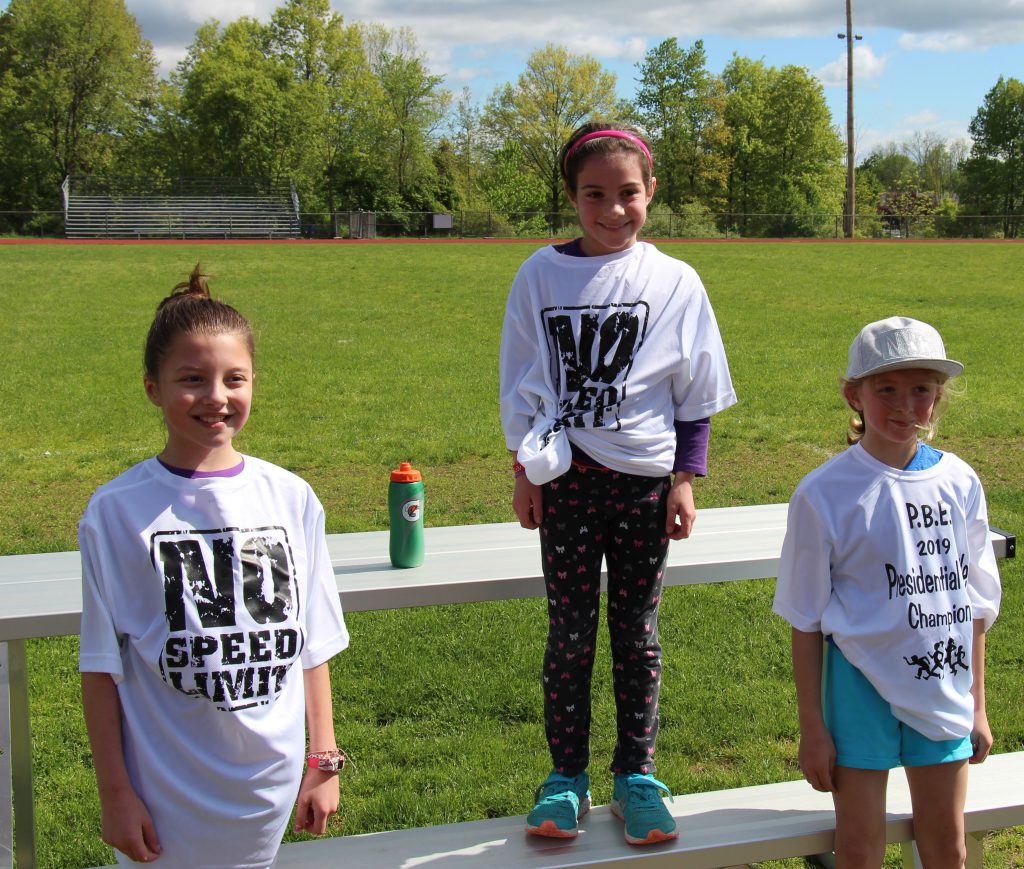 Third Grade Boys
1st – Wyatt Pagan
2nd – Hudson MacFarlane
3rd – Alex Croce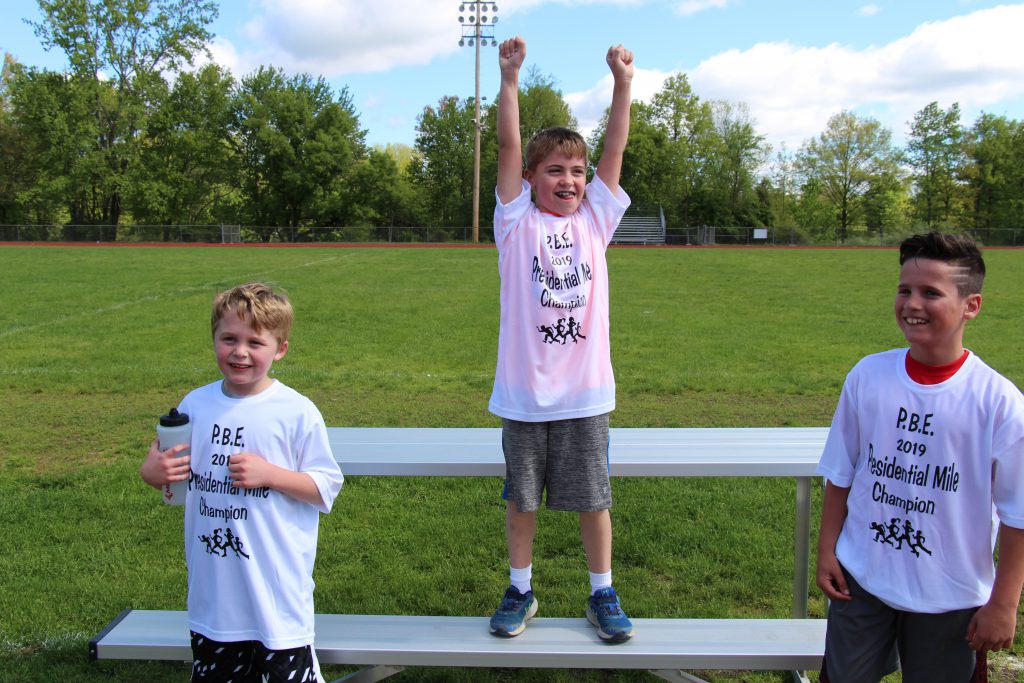 Fourth Grade Girls
1st – Audra Meberg
2nd – Kate Harris
3rd – Abigail Munger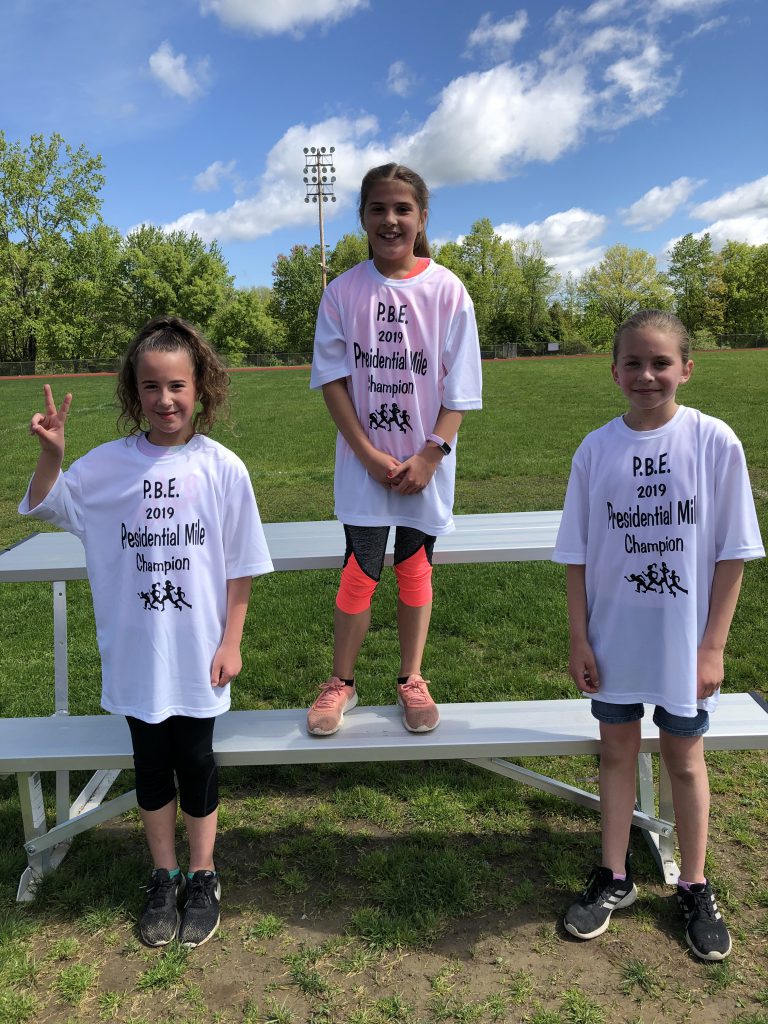 Fourth Grade Boys
1st – Tyler Vanderkooy
2nd – Brayden Diefenbach
3rd – Liam Sullivan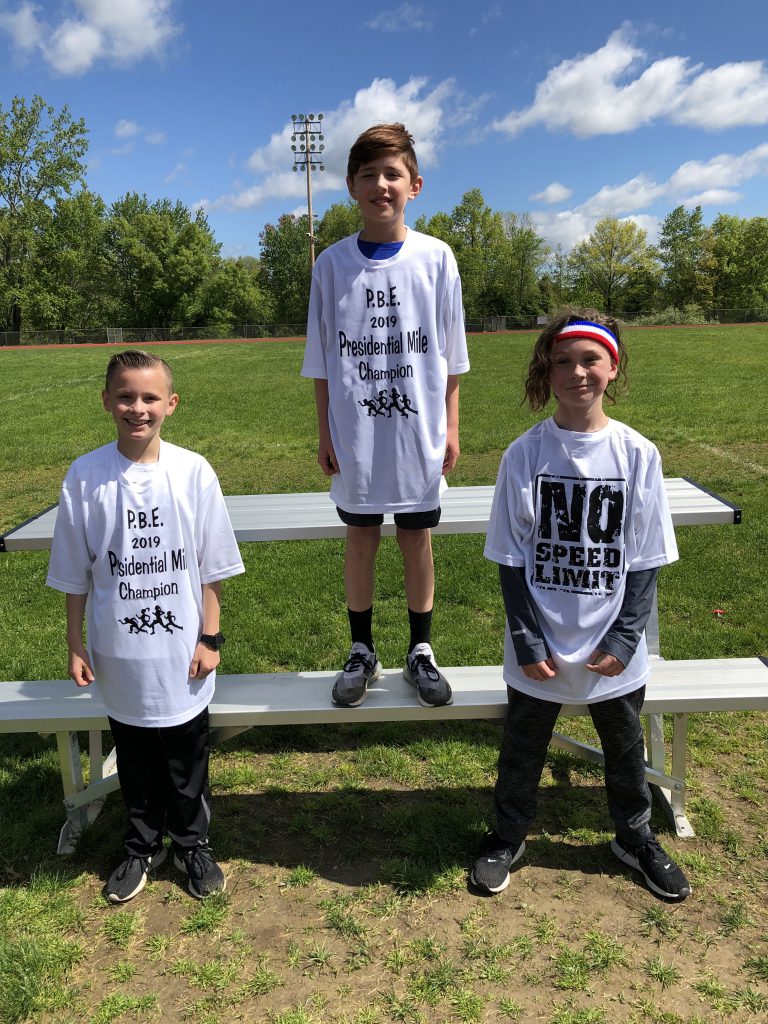 Fifth Grade Girls
1st – Ava Boffalo
2nd – Leah Meberg
3rd – Katie Cragan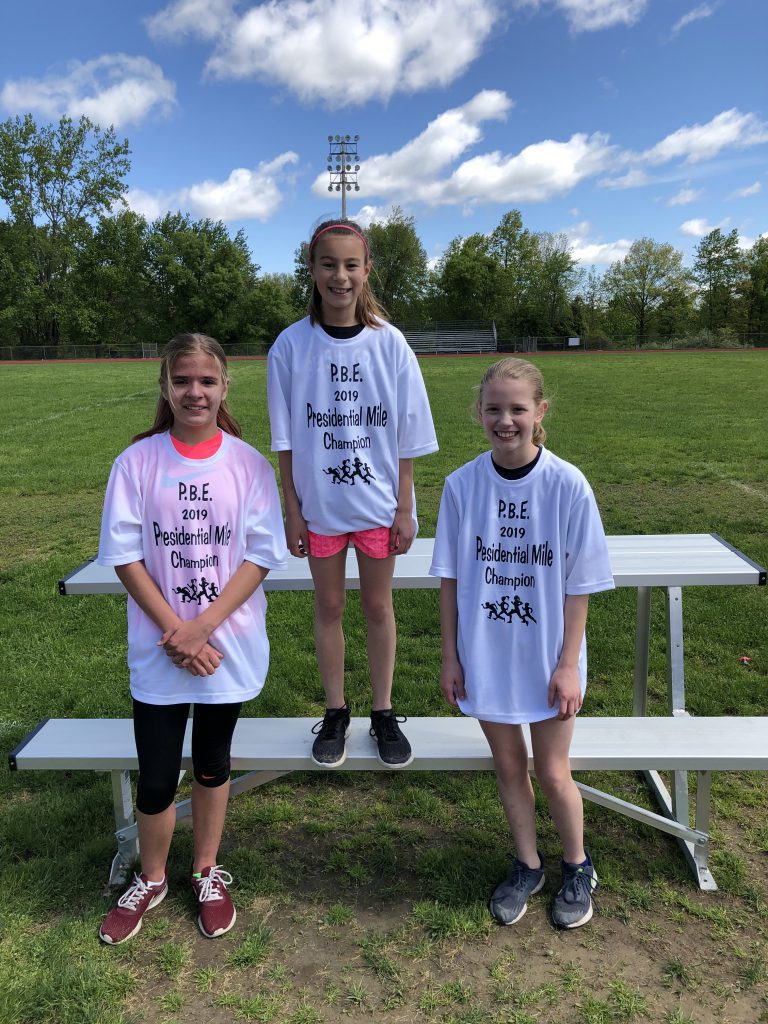 Fifth Grade Boys
1st – Cody Hanson
2nd – Ryan Abbatiello
3rd – Tommy Sciascia