Pine Bush Central School District Kindergarten Screening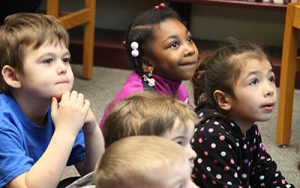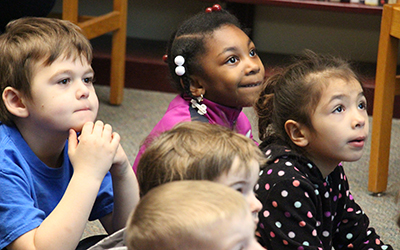 The Pine Bush Central School District schedules kindergarten registration and screening in April and May for children who will be entering school in the upcoming school year.  
To schedule an appointment, parents of eligible children should contact the main office of the elementary school designated for the attendance area in which they reside.
 Pine Bush Elementary School (845) 744-2031, ext. 4300
 Pakanasink Elementary School (845) 744-2031, ext. 5701
Circleville Elementary School (845) 744-2031, ext. 5500
 E.J. Russell Elementary School (845) 744-2031, ext. 4200
Admission eligibility
To be eligible for admission to kindergarten, the child must reach the age of five on or prior to Dec. 1  of the school year in which they will be attending.  If the child's birthday falls between September and Dec. 1 of that year, the parent has the option to register the child the following year.
In addition, the following documentation must be provided:
Official document verifying child's date of birth (original birth certificate).
Verification of necessary immunizations. For specific information, go to www.health.ny.gov/publications/2370.
Two proof of residency items. These include:
a. tax bill, mortgage agreement/deed or signed lease or rent receipt
b. utility bill, driver's license or state picture ID (with imprinted current address), major moving company receipt, or currently active bank account checkbook.
If you are uncertain of your attendance area, call Tricia Zito at (845) 744-2031, ext. 4029 or check the attendance zones.