Pine Bush High School auditorium was buzzing on Tuesday, June 25, as families and friends awaited the Crispell Middle School eighth grade students who would soon be moving on to make this building their educational home this fall.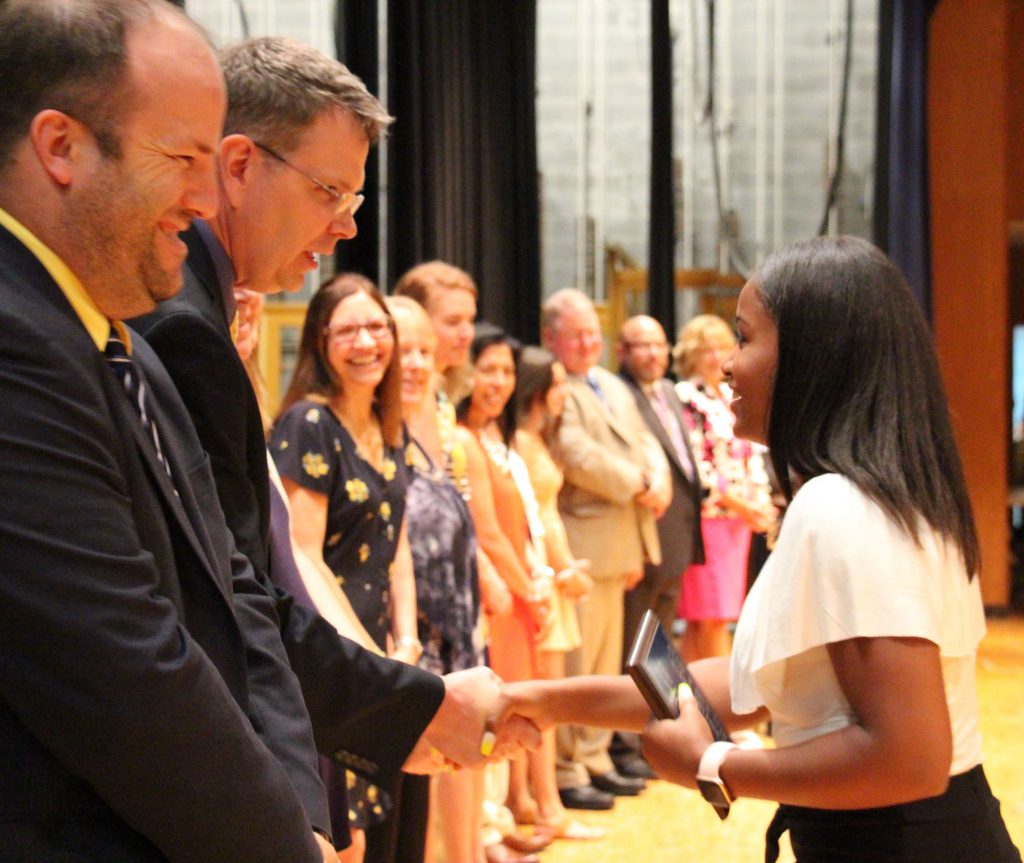 The 232 students proceeded into the auditorium as their classmates Jackson Schultz and Michaila Maggiola, president and vice president of their class, respectively, were on the stage ready to get the program started. The select choir sang the Star Spangled Banner and Principal John Boyle welcomed the class and staff.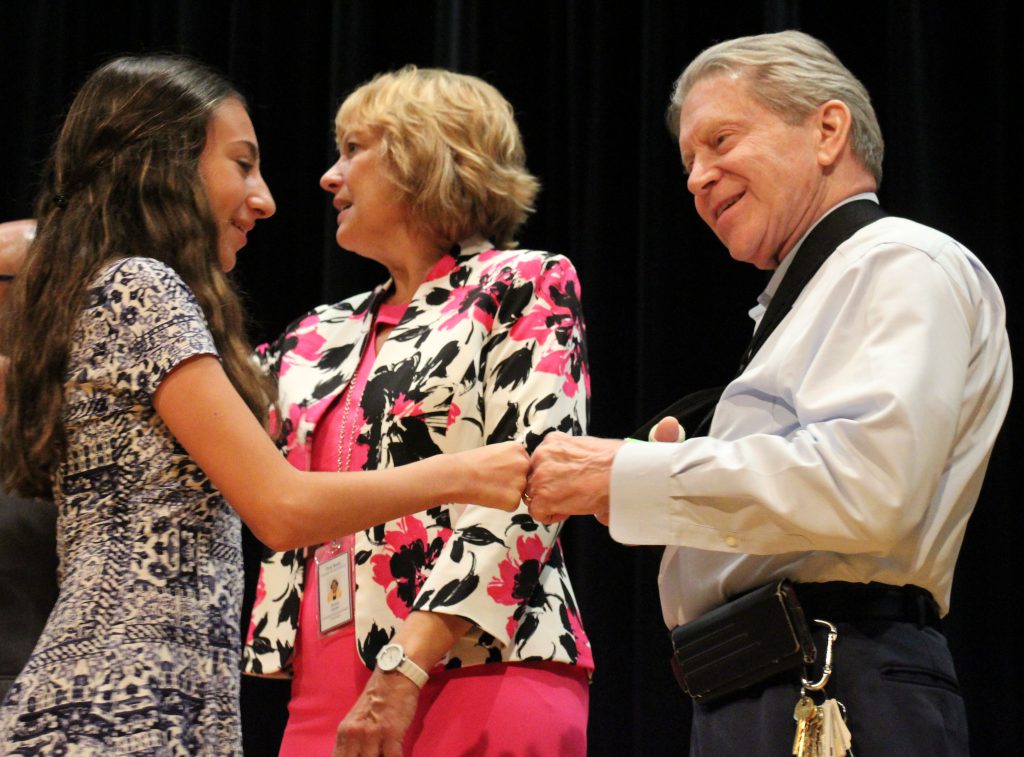 "You are beginning a new chapter of your life," he said. "The best is yet to be."
Tim Mains, superintendent of Pine Bush schools, also welcomed everyone and reminded parents and students alike that in four short years, they will be graduating from Pine Bush High School as the class of 2023!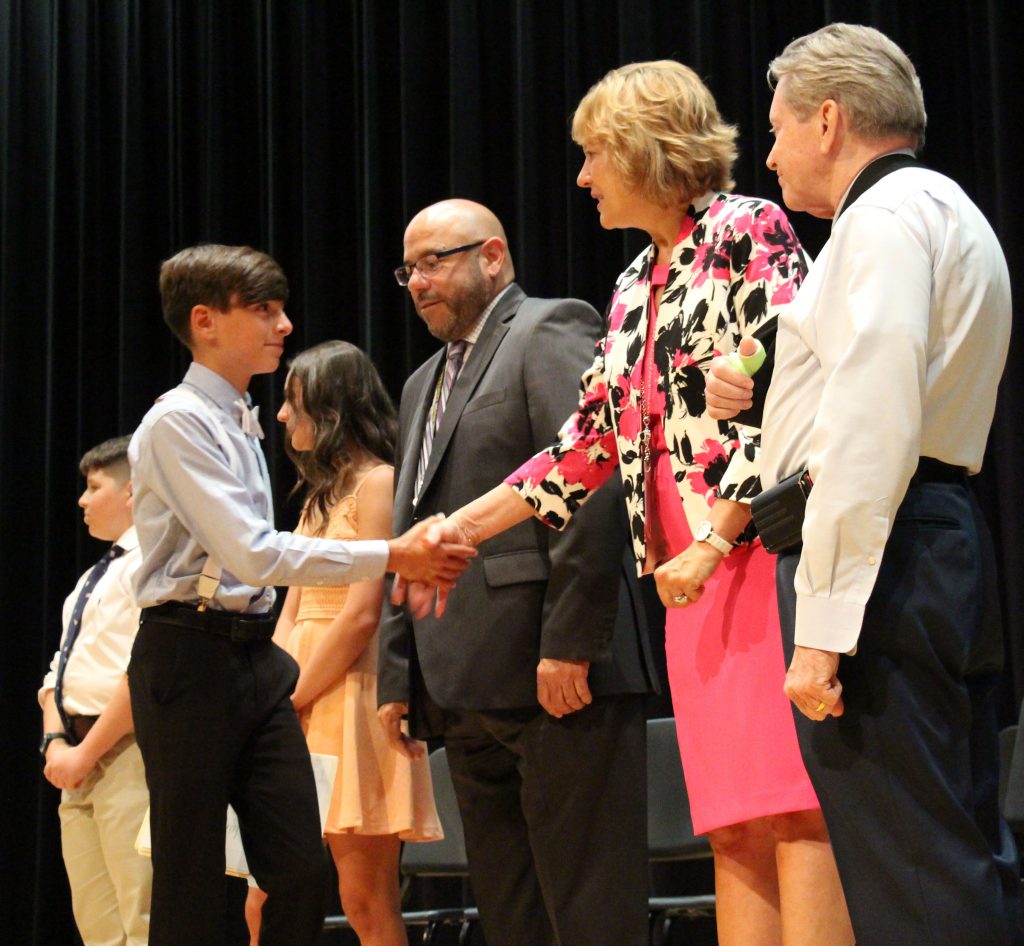 Many awards were presented to students for academics, music, drama and character development including:
Joan Ritzinger Humanitarian Award –  Madeline Dively
Pythian Sisters' Altruistic Award – Terri Metcalfe
Patrick T. Mataraza Respect Award – Taylor Moshinski
Triple C Award (Courage, Character, Commitment) – Morgan Nelson, Christian Anthony
Life Skills Student of the Year – Nora Kate Sweeney
PTO Academic Achievement Award – Thomas Brendel
Principal's Awards – Jazmin Medina, Klaus Williams
Grade 8 Blue Team Students of the Year – Ashleigh Berentsen, Connor Stacklum                
Grade 8 Blue Team Outstanding Work Ethic – Juliana Cooper, Michael Cragan
Grade 8 Blue Team Most Improved Award – Ayla Corey, James Adamec
Grade 8 Gold Team Students of the Year – Alicia Pagan, Mackenzie Meisel 
Grade 8 Gold Team Outstanding Work Ethic – Alina Zanetti, Joseph Spinato 
Grade 8 Gold Team Most Improved Award – Ashanti Melendez, Camden Hoetzel 
Outstanding Technical Crew Member (Drama Club) – Ephraim Anderson
Outstanding Female Performer Award (Drama Club) – Alicia Pagan                                 
Outstanding Male Performer Award (Drama Club) – Matthew Landolina
Drama Club Director's Award – Lydia Yelle
Director's Awards for Chorus – Jaysha Smith, Claire Hornbeck
Director's Award for Band – Rebecca Magnetico
Outstanding Young Musicians – Ashleigh Berentsen, Thomas Brendel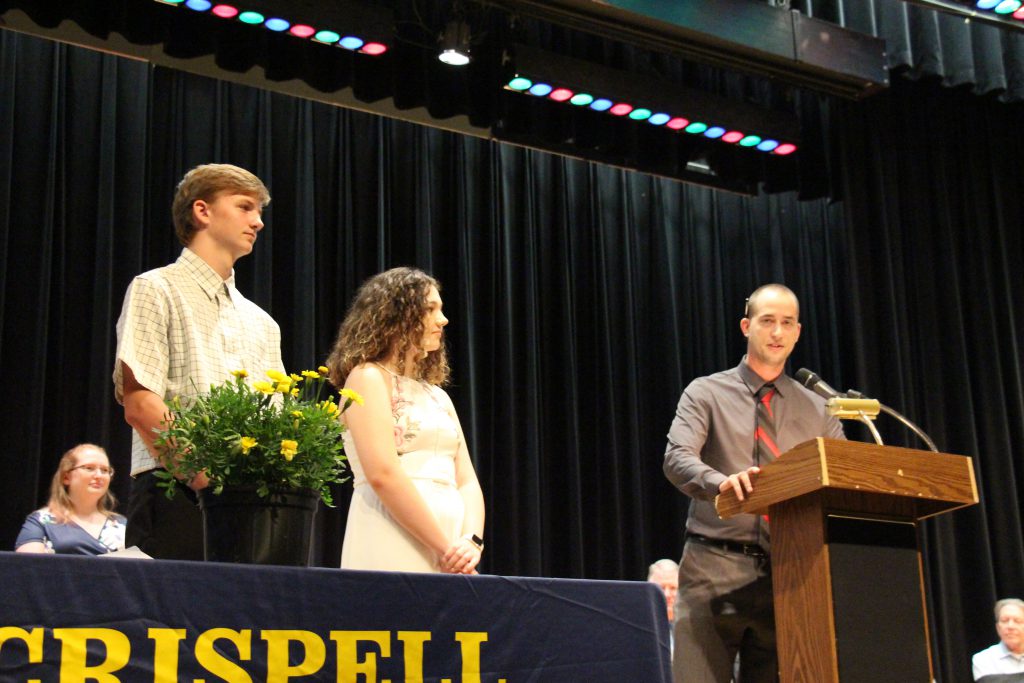 Congratulations to the students taking their next big step into high school.