Pine Bush Superintendent Tim Mains welcomed staff members back to the district on Tuesday, Sept. 3, the day before school opened for students. Included were 30 new teachers to the district.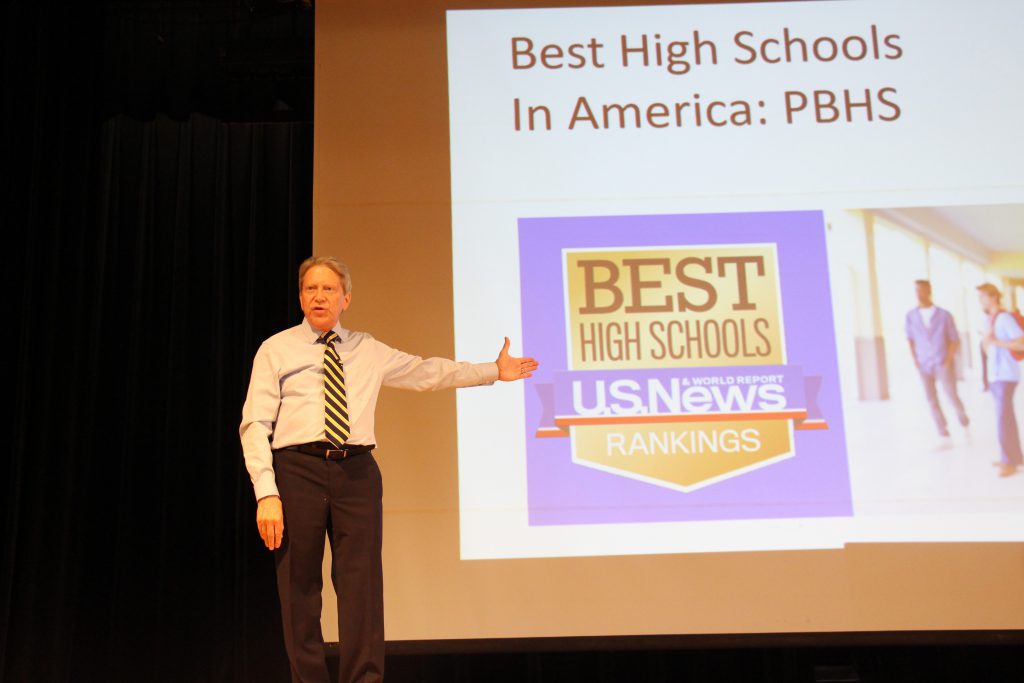 Mains started with a celebration of the district's successes from the 2018-2019 school year including:
Odyssey of the Mind – Expanded from eight to 10 teams last year; six teams went to states; Crispell and EJR  went to worlds, and Crispell finished eighth and EJR finished second!
62 athletic teams competed, including 1,400 student athletes and 99 coaches
Girls' varsity swimming and diving team went undefeated and their coach, John Barth, was selected Section IX Coach of the Year
Girls' volleyball team was Section IX champions and a semifinalist in New York State
299 scholar athletes
19 scholar athlete teams
Named a School of Excellence by New York State Public High School Athletic Association
Named a Best High School in America by U.S. News and World Report
245 students attended summer academies
Hosted Red Ribbon Week
Added an AP Computer Science Class
Placed second in the Mars Rover Challenge
All seven Pine Bush schools are No Place for Hate Gold Star Schools
Hailey Korpei was honored by the Anti-Defamation League as a Gold Star student
A new logo for our district created by a student.
1:1 Chrome books in kindergarten through grade 8
Looking forward to:
Using new unified arts curricula district wide
Spanish returning to seventh grade (every other day this year)
Project Based Learning continuing to expand
Addition of a girls' golf team
A second AP Computer science class at PBHS
Work beginning spring/summer 2020 on the capital improvement project and energy performance contract
Continued work with EL Education; focus on Models, Critiques and Feedback will begin in January
Launch of new Social-Emotional Learning curriculum during second semester (K-2)
Special awards
Doreen Sandor received the prestigious Christopher Bement Award. This memorial award is presented to a Pine Bush staff member who has had a significant impact on students. Sandor is a music teacher and one of the Odyssey of the Mind coaches at EJR Elementary School.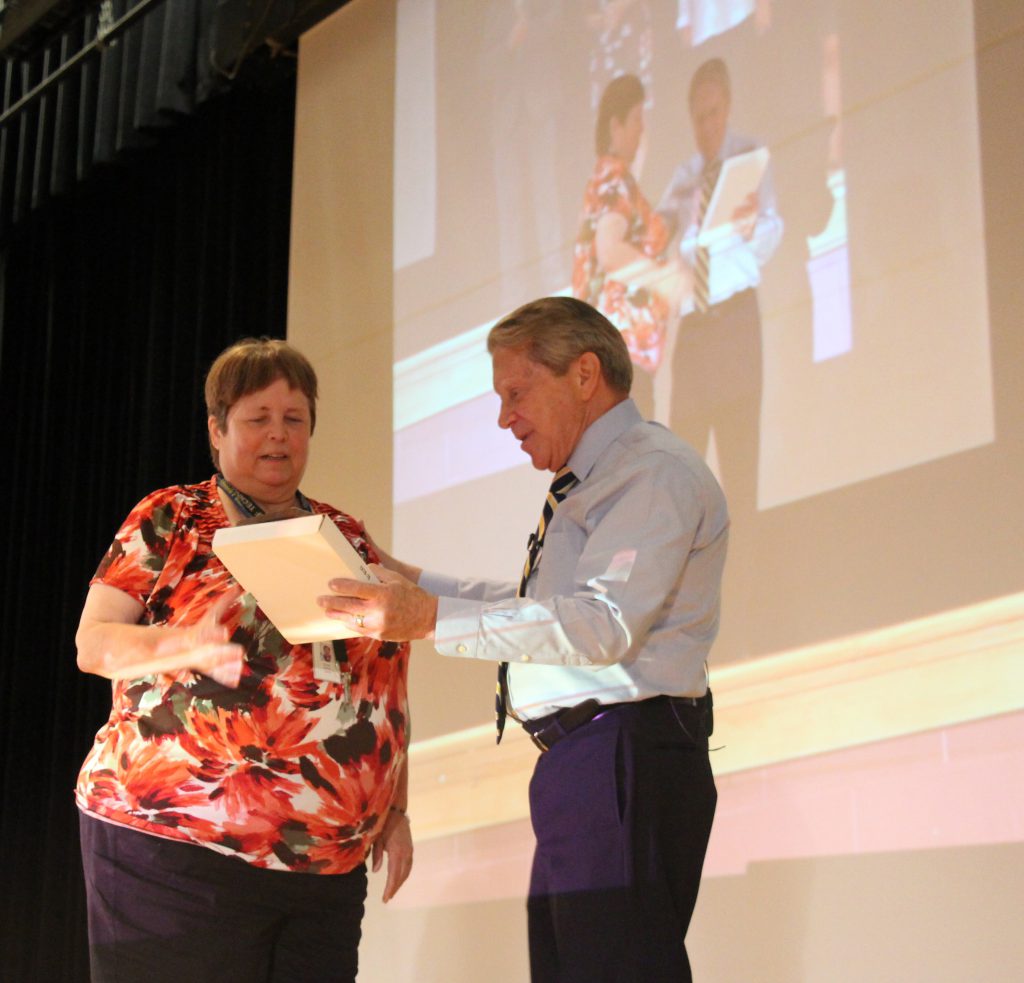 Mains also announced that Laura Ryan, school counseling assistant at Pine Bush High School, has been selected by the Mid-Hudson School Study Council to receive this year's Awards for Excellence in Support Staff Services. She will be among those honored  by the group at a recognition dinner in October.
Tomorrow Begins Today
Mains discussed the district's strategic plan, entitled Tomorrow Begins Today. Created in 2018 by 200 volunteers. This is a roadmap for the district's classroom of the future.
The group created its vision of a portrait of a graduate: diverse students with character, grit, resourcefulness and citizenship who have excellent communication, critical thinking and collaborative skills working to be global citizens.
The strategic plan has four domains: cognitive, personal, relationship and systems. This school year we continue to work toward and achieve our goals of individualized learning for all students.
Safety is always a priority
Safety is a priority in the district. Each Pine Bush schools has a uniformed school resource officer (SRO) present every day, even when the students are not in class.
The district uses SpeakUp, a service where students, parents, staff members may alert the district to a potential problem anonymously through an app, phone number or email. The district's SpeakUp voicemail line is (845) 658-0918 and the email is speakup@pinebushschools.org.
"Every student counts," said Mains at the end of his presentation. "Make great things happen."