In an effort to improve communication with our families, the district will be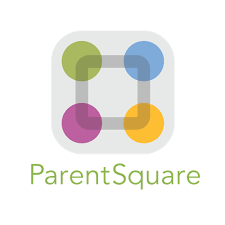 transitioning from the School Messenger mass notification system to ParentSquare. Parents, guardians and staff  have received emails to join Parent Square and download the app.
Click here to view more information on our district website about ParentSquare.
ParentSquare is an app-based communication system that, in addition to mass notifications from the district, allows two-way communications for parents/guardians and teachers.
App users have more control over how they receive their notifications through ParentSquare, which notifications they will receive, and receive them in their preferred language.
It is important that your contact information is correct with your child's school. Please make sure we have your current cell phone number and email address in order for you to receive notifications. Contact your child's school with the updated information if necessary.
Even if you choose not to download the app or join ParentSquare, parents/guardians will receive urgent phone notifications from the district in emergency situations. Other messages will be received via email once each day.
We continue to strive to improve our communication with our families. ParentSquare is a step in achieving this.