Nine Pine Bush High School student-athletes have signed national letters of intent to play their respective sport in college next year.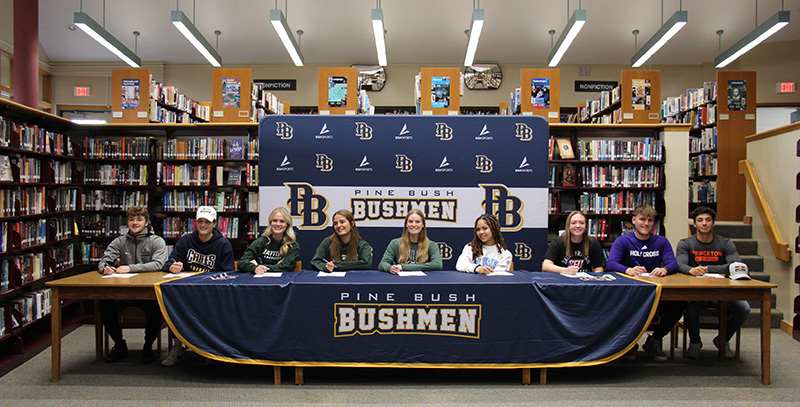 Mike Gillespie, the district's director of Athletics, gathered them last week, along with their family members, coaches and teammates, to celebrate this amazing accomplishment. Mr. Gillespie noted that a very small percentage of high school athletes go on to play in college at all; committing to a college early, as these nine students have done, to continue their athletic careers is even more noteworthy.
Our congratulations and best wishes to all.
The students signing national letters of intent are: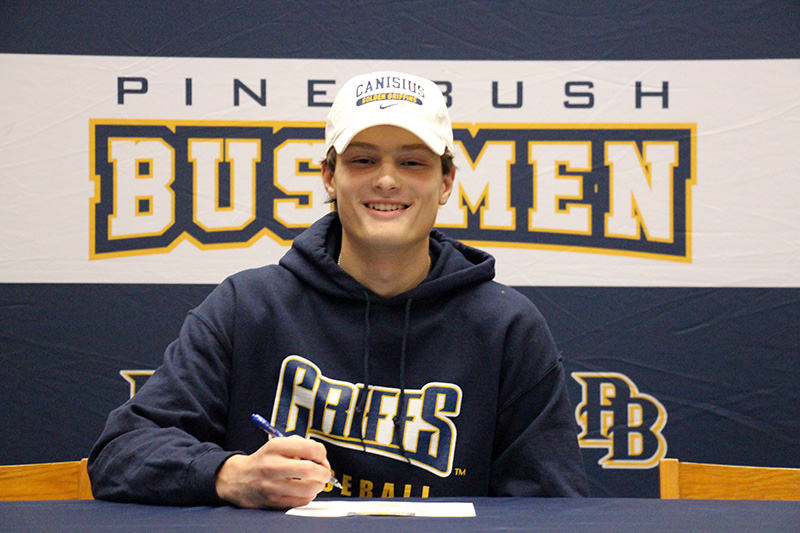 Matthew Boffalo – Baseball – Canisius University (Division I)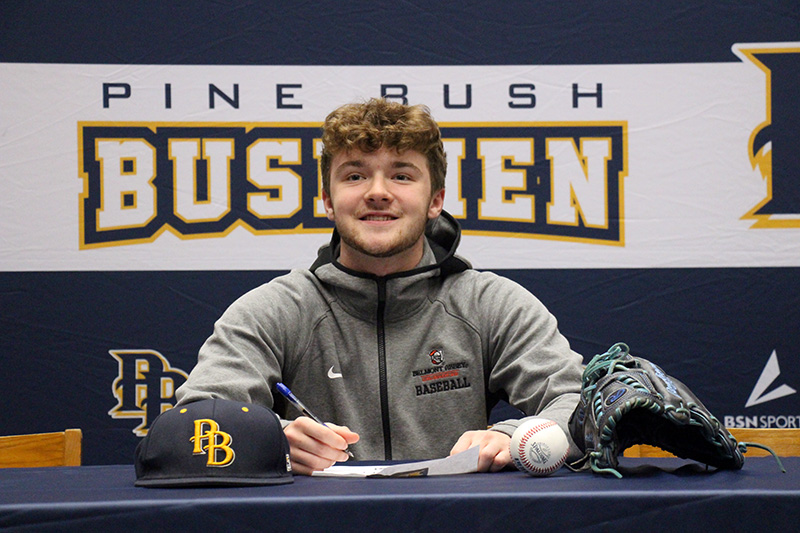 Marc Cancelliere – Baseball – Belmont Abbey College (Division II)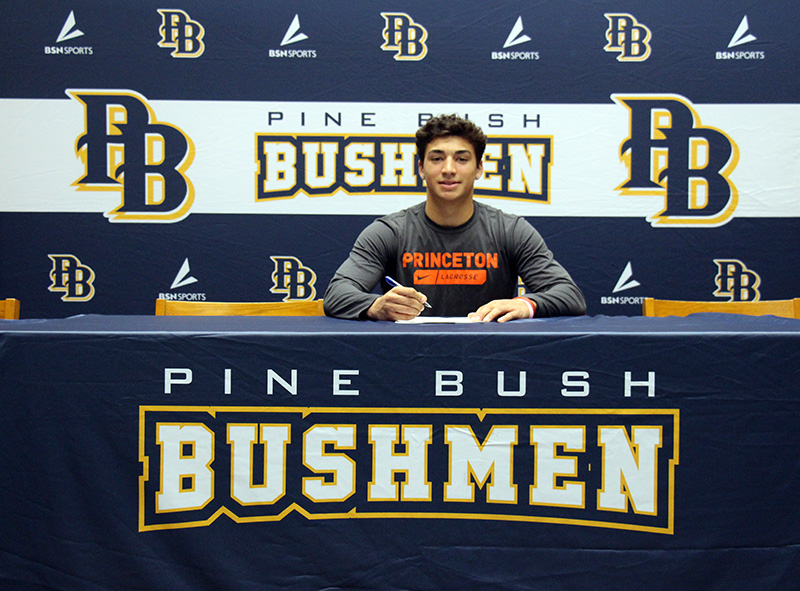 Isaac Cruz – Lacrosse – Princeton University (Division I)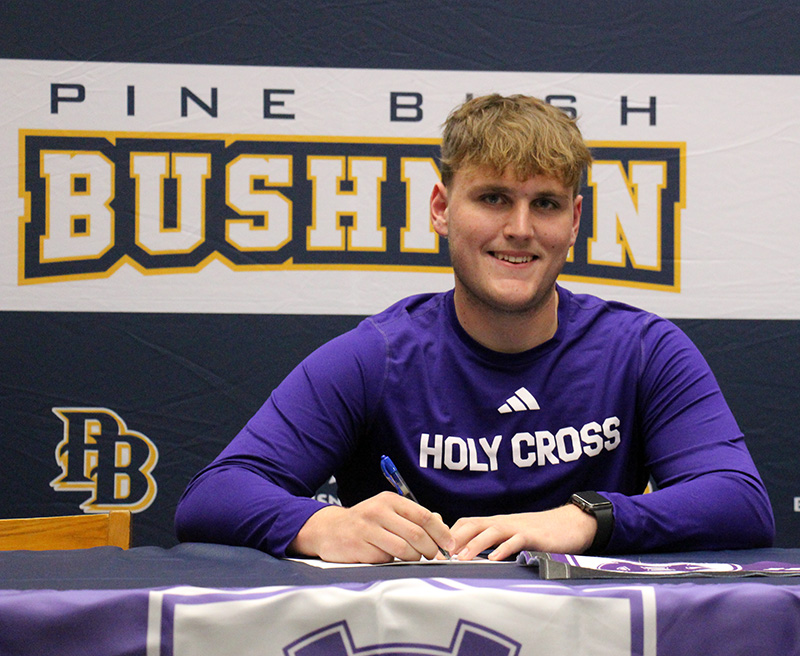 Joshua Dymond – Track/Field – College of the Holy Cross (Division I)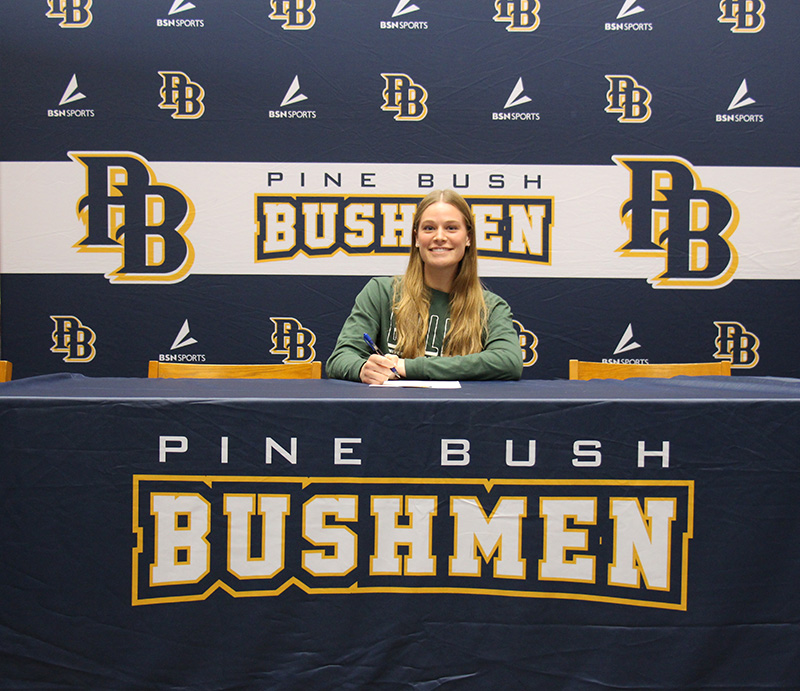 Ella Galloway – Track/Field – University of South Florida (Division I)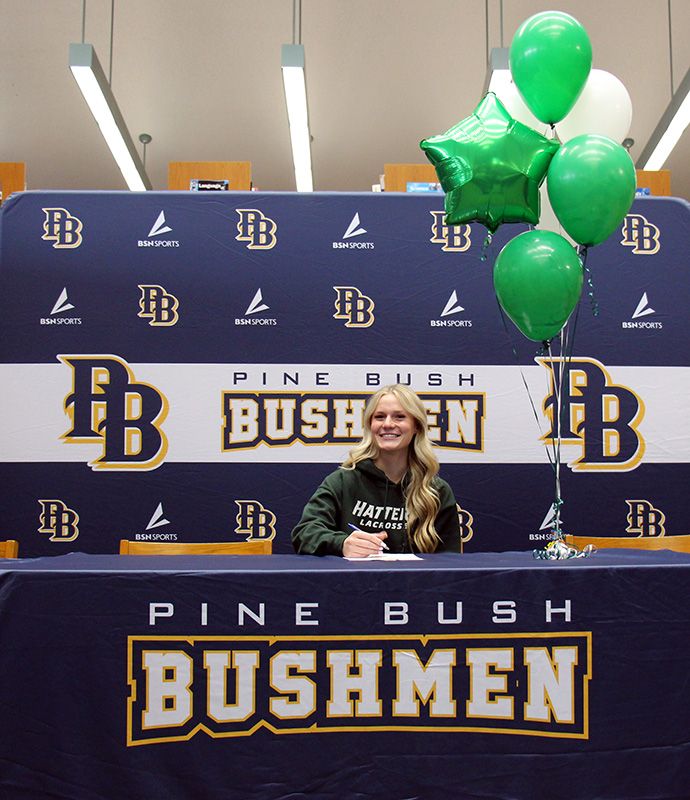 Sophia Licardi – Lacrosse – Stetson University (Division I)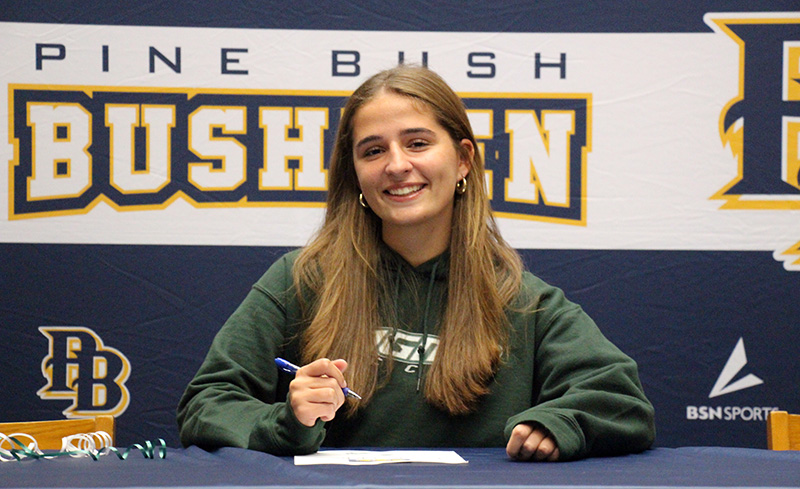 Deirdre Meberg – Soccer – Wagner College (Division I)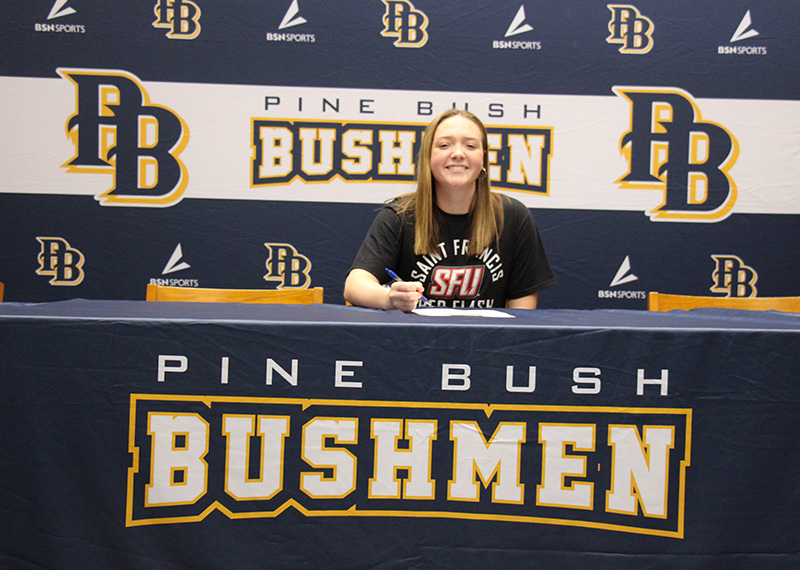 Katie Webster – Swim – St. Francis University (Division I)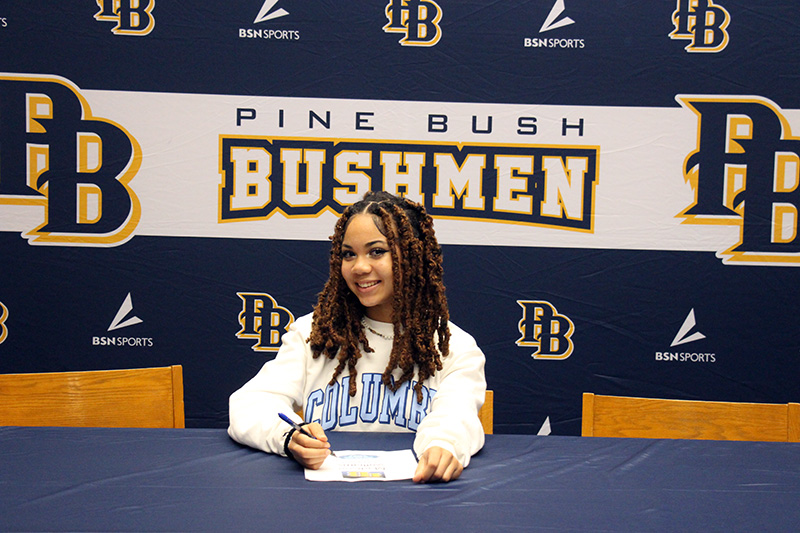 Madison Williams – Track/Field – Columbia University (Division I)