Pine Bush High School senior James Acton is one of just three high school seniors in Orange County to be named as a candidate in the 2020 United States Presidential Scholars Program.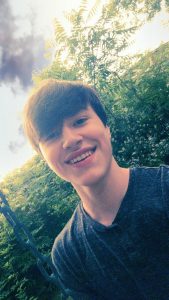 Nomination for the honor is based on the ACT Assessment, the College Board SAT or by a chief state school officer or a partner organization. In James' case, he received a perfect composite score of 36 on the ACT Assessment, which is the highest overall score. He also got a 36 on every subsection of the test – reading, grammar, math and science – which is what makes it perfect.
"I feel the nomination is recognition for all of the hard work I've put into my academic career," said James. "Ever since I was young, the idea was instilled in me that academic success was vital to financial success as an adult.  To see that I'm on track and on the path to a good college validates all the work that I've done, and feels like I've just cleared a major hurdle."
The Commission on Presidential Scholars will name its semi-finalists in mid-April and its Presidential Scholars in May. Those selected Presidential Scholars will receive a trip to the nation's capital and attend a series of events held in their honor in June. They will also receive the Presidential Scholars Medallion at a ceremony sponsored by the White House in Washington DC.
James, who is crew chief for the high school musical, tutors other students and holds a part-time job, has not yet decided where he will attend college in the fall but plans to major in chemical engineering.
Congratulations, James, on this prestigious nomination.