The 30 students in Kara Sprague's Youth Empowerment and Sustainability Skills (YESS) class wanted to make an impact here in their home town. Marking both International Peace Day (Sept. 21) as well as the Global Climate Strike (Sept. 20), Sprague and her students created pinwheels for peace and arranged them in a peace sign in front of the school facing Route 302.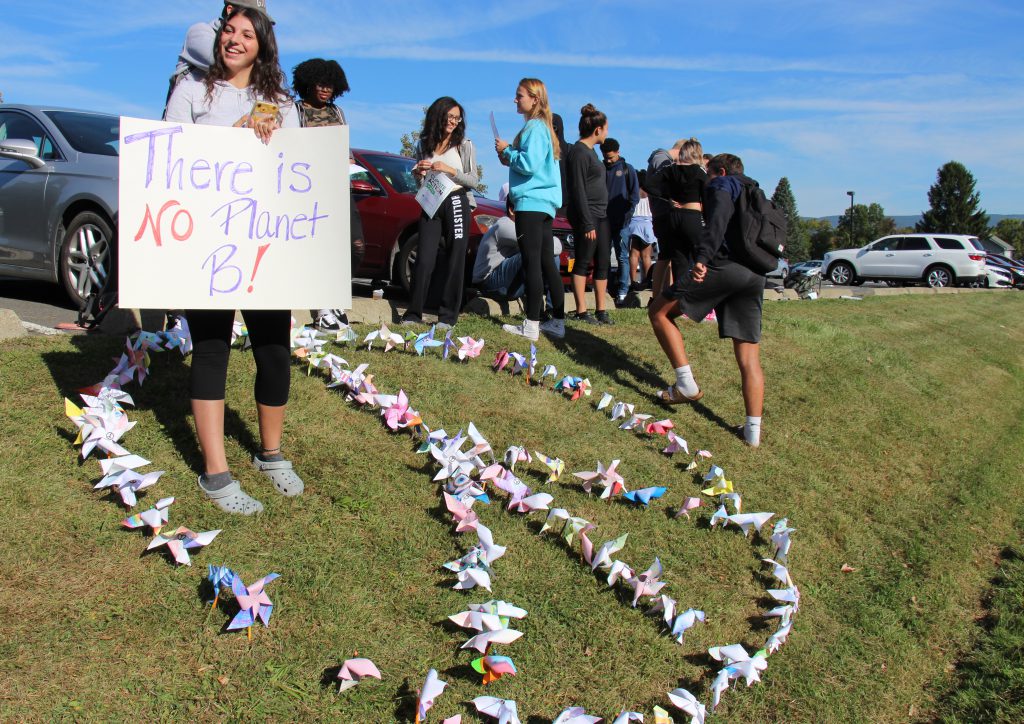 They have also been studying the effects of climate change on the environment as well. Since Friday, Sept. 20 was a global event held in cities and towns around the world, Pine Bush High School was also represented in bringing attention to the climate crisis that is endangering the planet.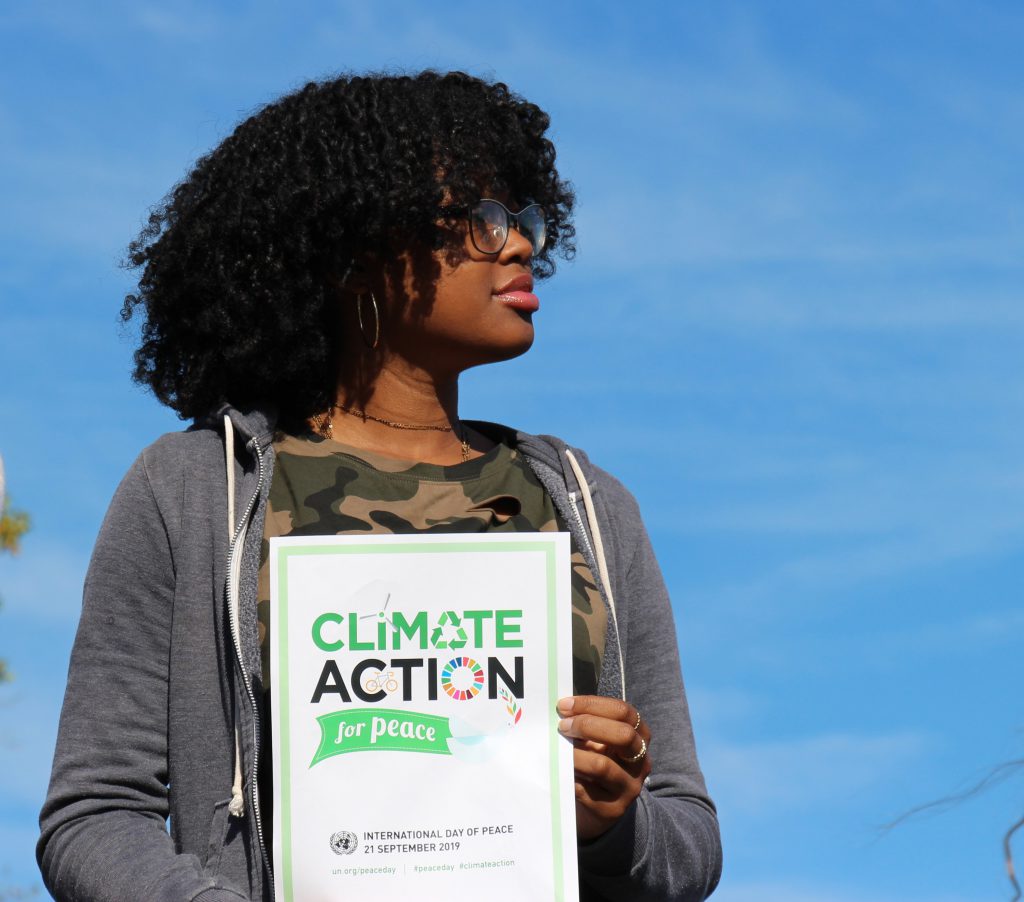 The students along with Sprague and Jill Gribbin, a nurse at the high school, stood outside on what was a beautiful late summer day. They held signs and spelled out "Climate crisis ahead" and chanted "Hey hey, ho ho, climate change has got to go" as many who drove by acknowledged them with a beep of the horn.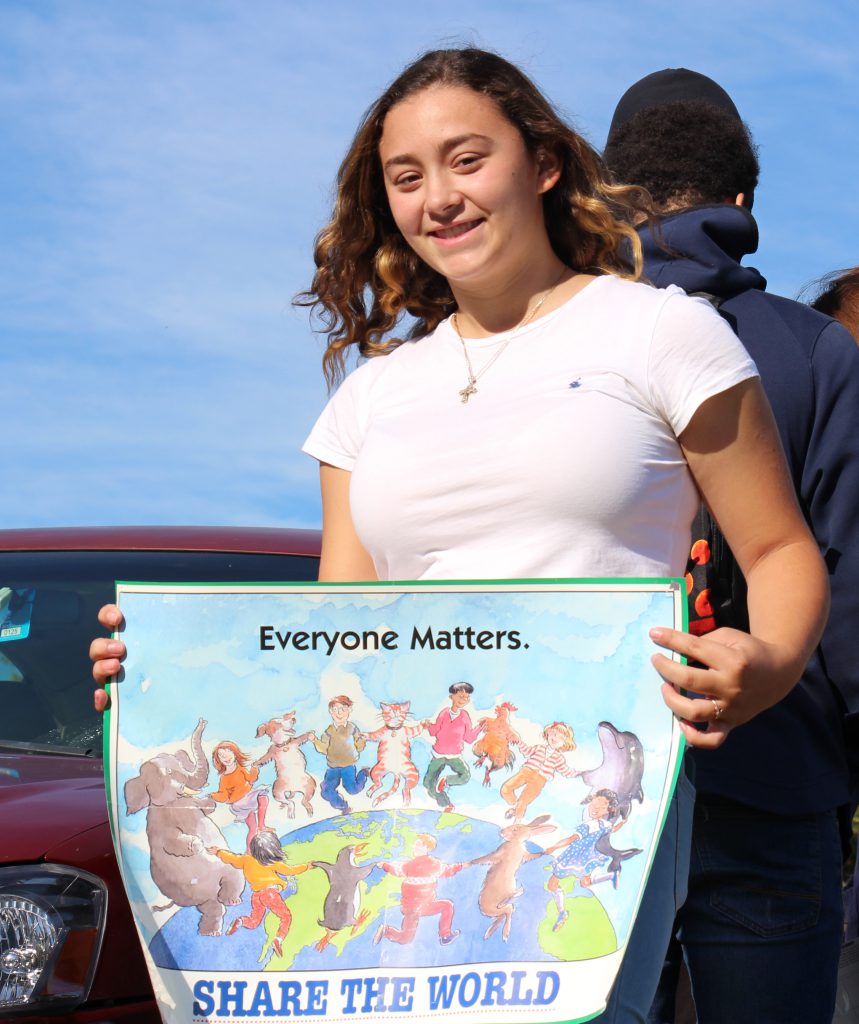 Sprague said she has wanted to put together a class like YESS for quite a while.
"The idea of the class is to get kids to take compassionate leadership roles in their community," said Sprague. "Being interactive with their community, they feel empowered."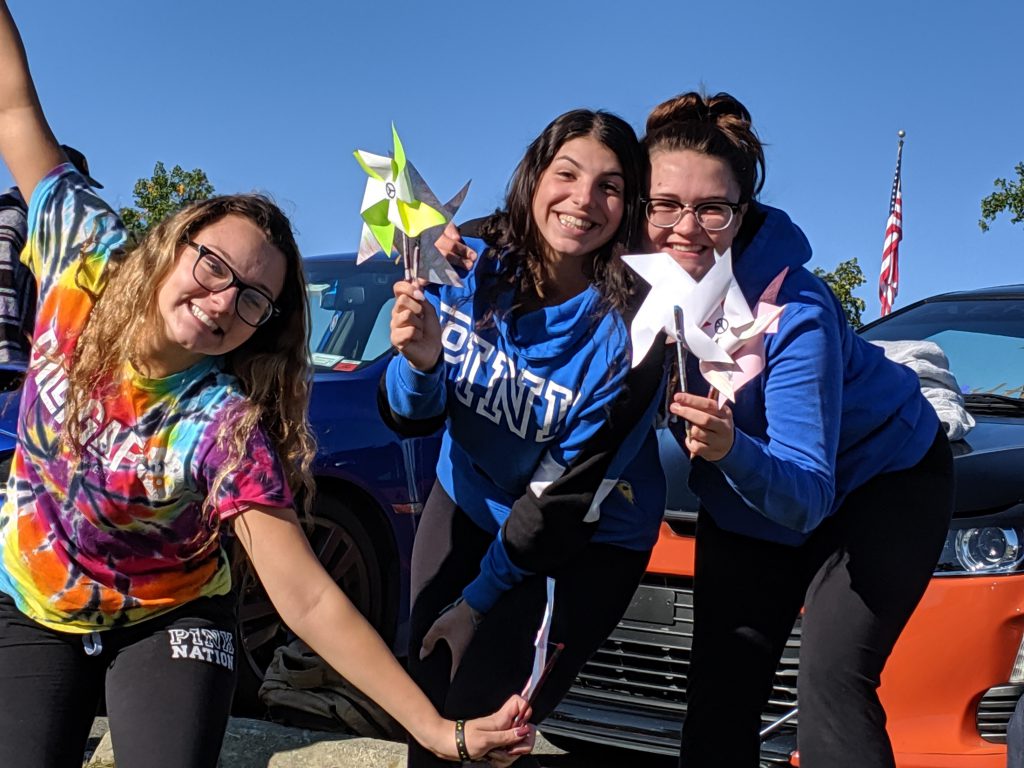 Gribbin agreed, noting the students have been very excited about this project. But this is not the only project that has brought them out of the classroom. The students helped design and build the wellness courtyard at the high school and have participated in a clean-up project.
"Part of this is to get kids outside, to get them connected to nature and fresh air, all while doing good," said Sprague.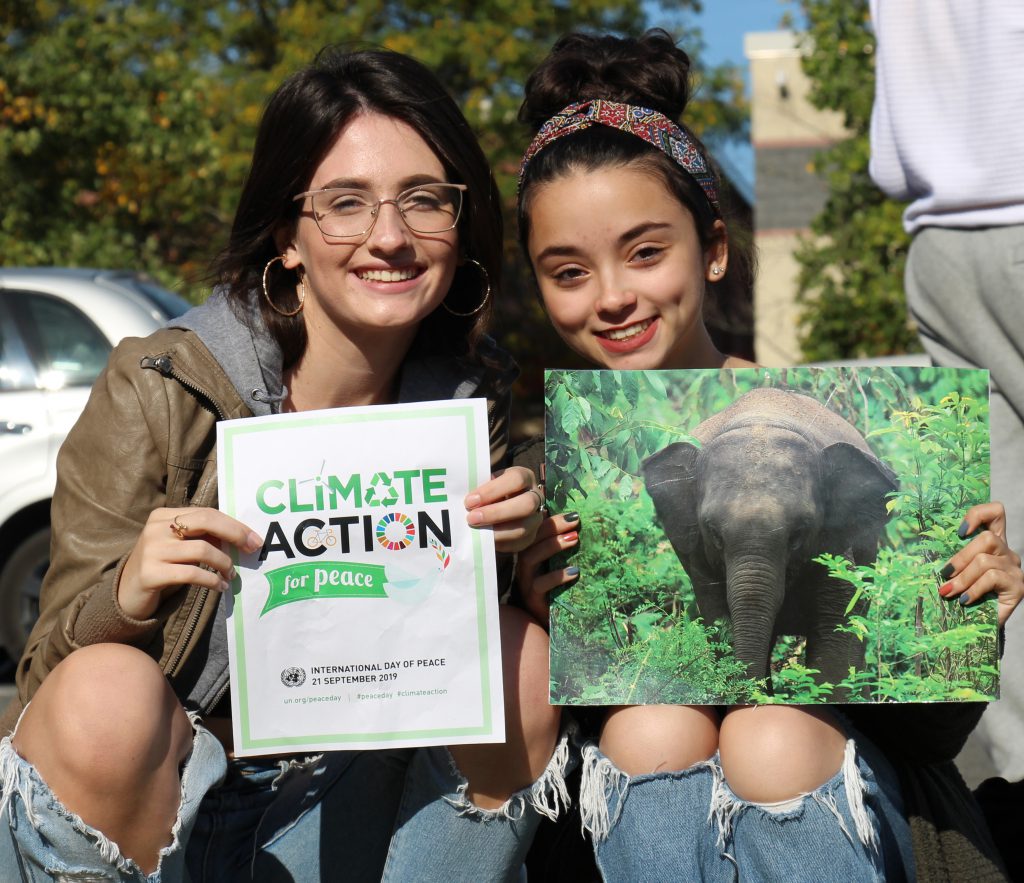 The kids are seeing the benefits of the meditation garden, according to Gribbin, where no electronics are allowed.
"These are such great kids," said Sprague. "Their energy is fantastic."