Pine Bush High School's Halloween blood drive was shaping up to be a success from the time it started.
MaryBeth Reinfried, a nurse at the high school, said there were 86 registrants at the start of the day but then a flood of registrants came in. A very good sign for the drive.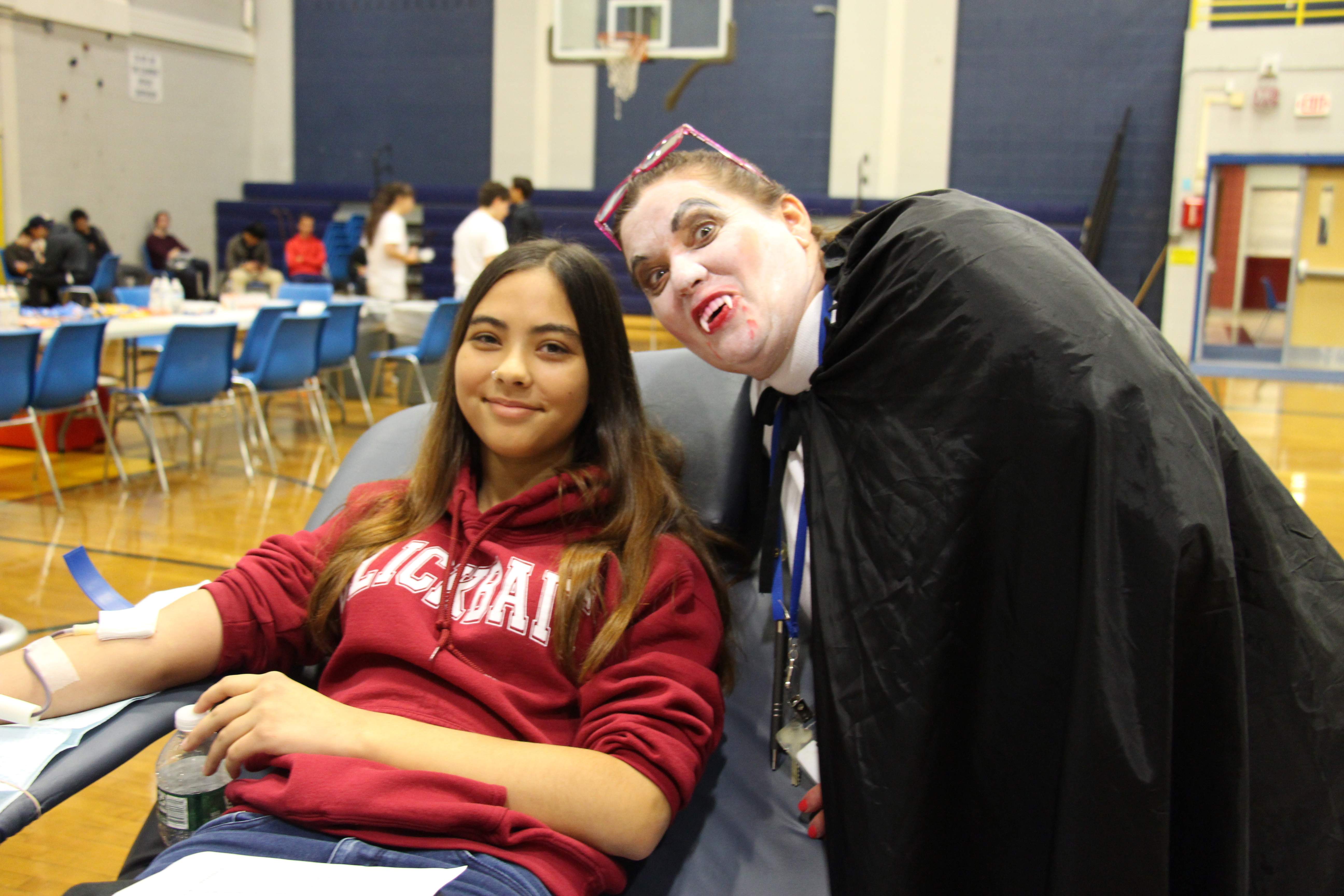 Members of the First Aid Club staffed the registration and snack tables. Vitalant is the company running the drive. Reinfried said they are really good with the students, especially the first-time donors.
Emily Dunham, 16 and a junior, was a first time donor. She decided to donate because her brother and step-father had. Emily said it "really didn't hurt at all" and will certainly do it again. She recommends that others do the same.
Krista Edwards was also a first-timer. She is the treasurer of the First Aid Club and had support from her friend, Gillian Dewitt.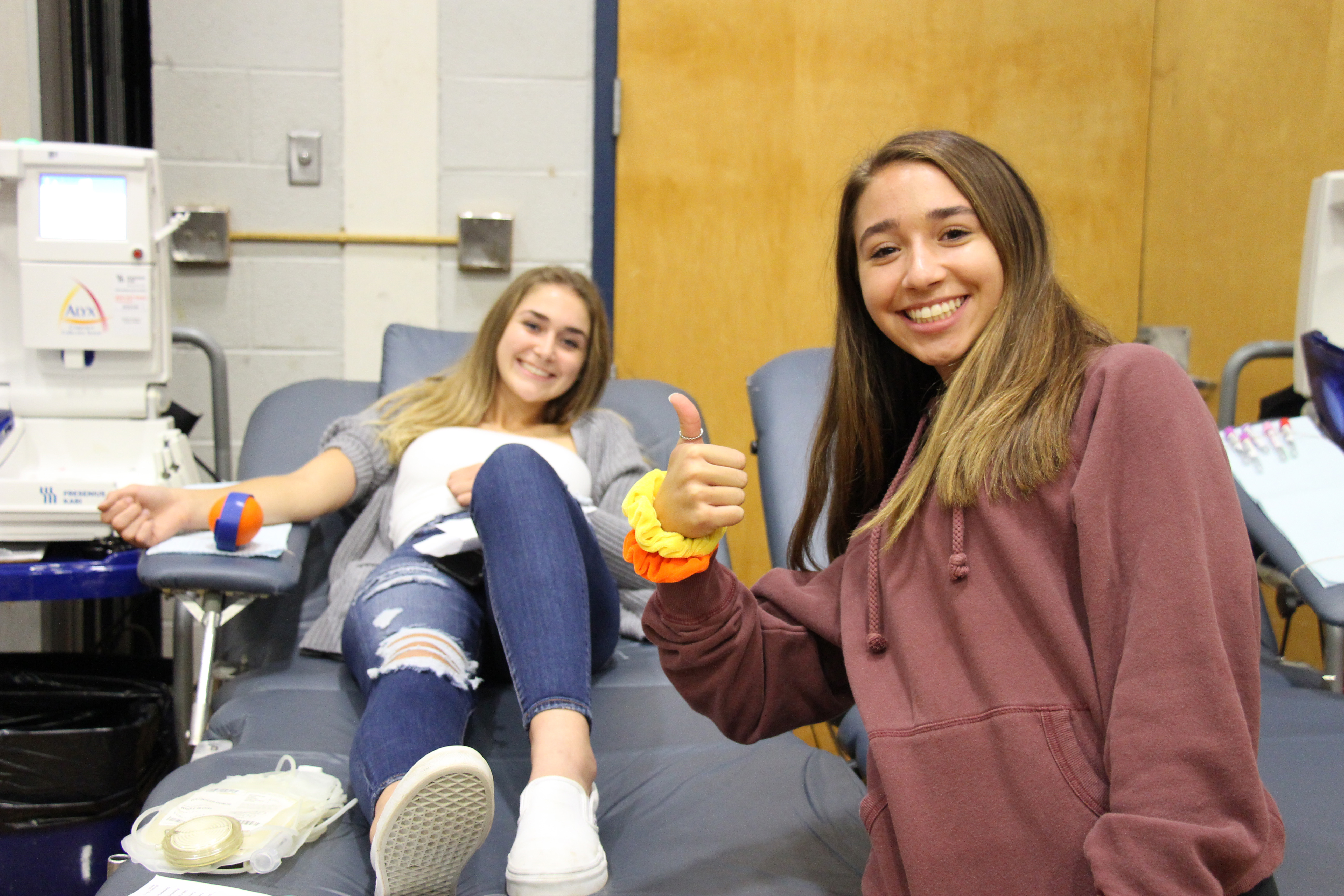 Reinfried was happy to see so many first-time donors. "When they start donating early, it becomes a habit," she said. "A good habit!"
Reinfried pointed out the Alyx machines next to several of the cots used on certain donors. The machine separates the three blood components – red blood cells, white blood cells and platelets – taking the concentrated red blood cells and returning the white cells and platelets to the donor.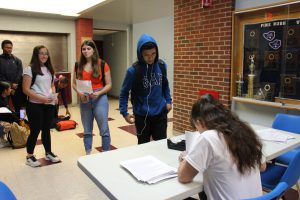 Reinfried was anticipating a good day and felt good about the students donating. "The kids feel they are doing a good thing, and they are! I'm happy about that."
Update: We ended up getting 68 units of blood donated at the drive. Thank you so much to all who donated and those who attempted to.