Crispell's production of Frozen Jr. melted hearts at four different performances last weekend, one on Friday morning for all of the first grade students in the district. What a hit that was with this audience.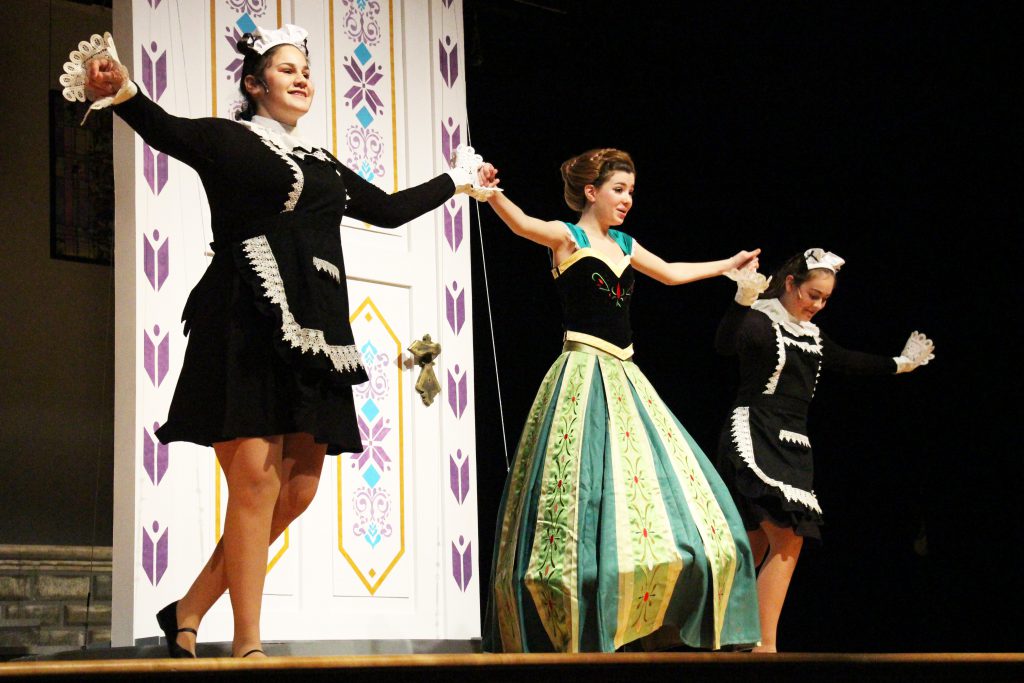 The Disney favorite attracted people of all ages to a show whose lessons include the value of true friendship, letting go of the past, embracing who you are, and recognizing the importance of sisterhood.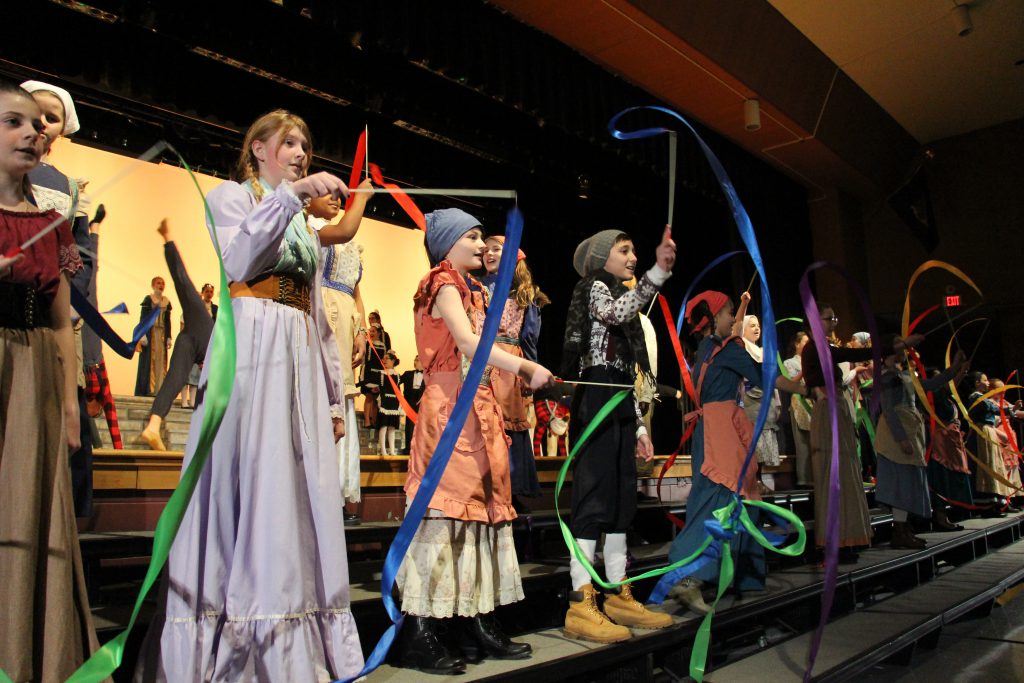 The cast and crew rehearsed tirelessly for the production, which included wilderness and castle scenes, magic, and of course snow and ice.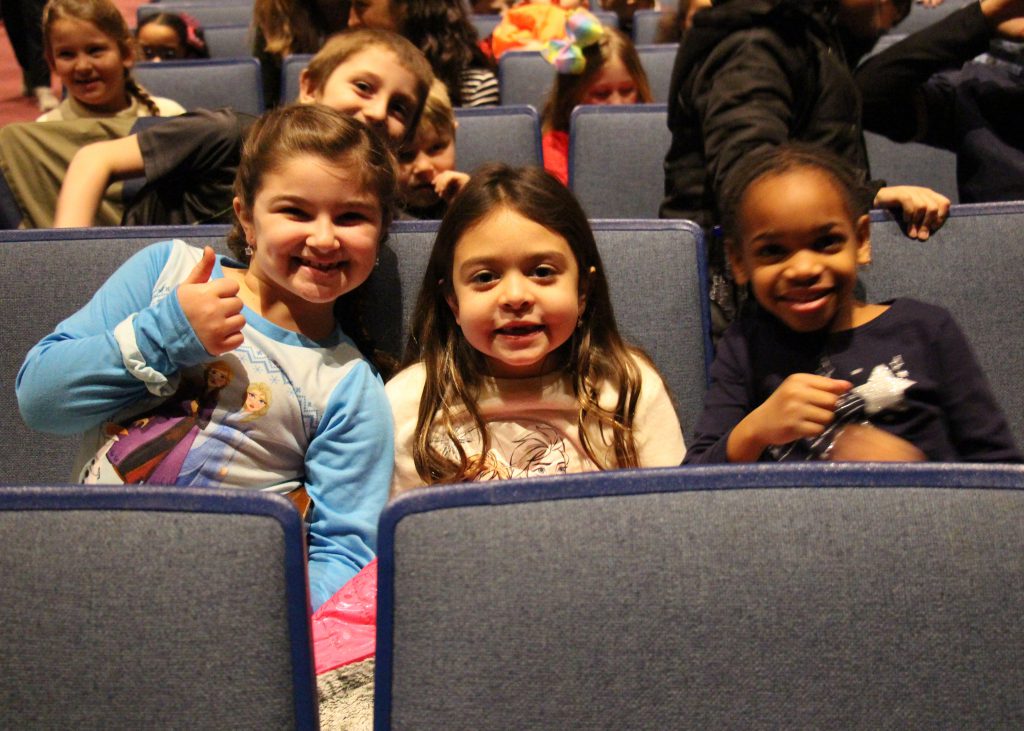 In between the two Saturday shows, cast members posed for photos with audience members who were excited to meet these Disney characters. Anna and Elsa, played by Lily Deckaj and Grace Salsbury, were fan favorites as were Olaf the snowman and Sven the reindeer, portrayed by Dominick Ciarelli and Chase Dodson. They used large puppets to represent their characters.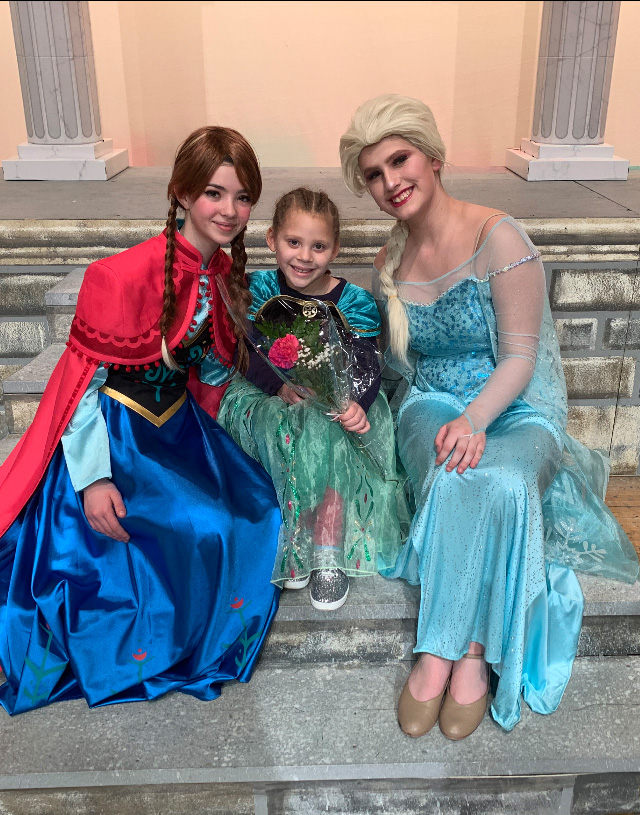 Robin Evans directed the show that included 80 students in the cast and crew. It was a huge production and she was proud of the students
"This was by far the most challenging middle school drama show I have done, and one of the most challenging overall," said Ms. Evans. "The best part of doing theater is to see the pride and confidence that comes from putting together a show."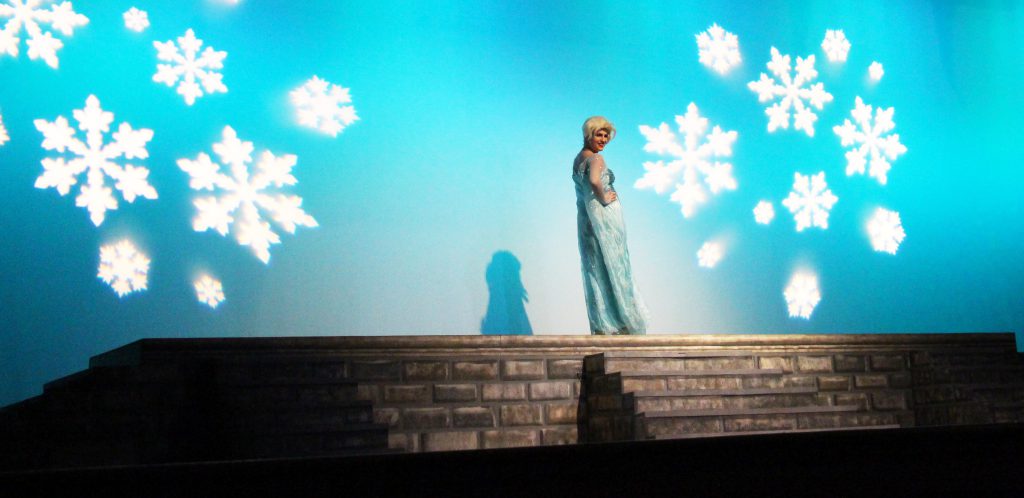 That pride and confidence was certainly evident to those in the audience. It was the littlest of the theater-goers, though, who were the most enthralled.
"Another wonderful part of this show was to see the absolute amazement and happiness it brought to the children in the audience," said Ms. Evans. "We are living in a time where there are so many stressors in our lives. Theater is something special that can give us an escape, even if only for a short while. I am extremely proud of all of the students for what we accomplished together."