The Orange County Interscholastic Athletic Association (OCIAA) honored the top senior scholar athletes from each high school throughout the area on Tuesday, with a breakfast sponsored by Varsity 845 of the Times Herald-Record.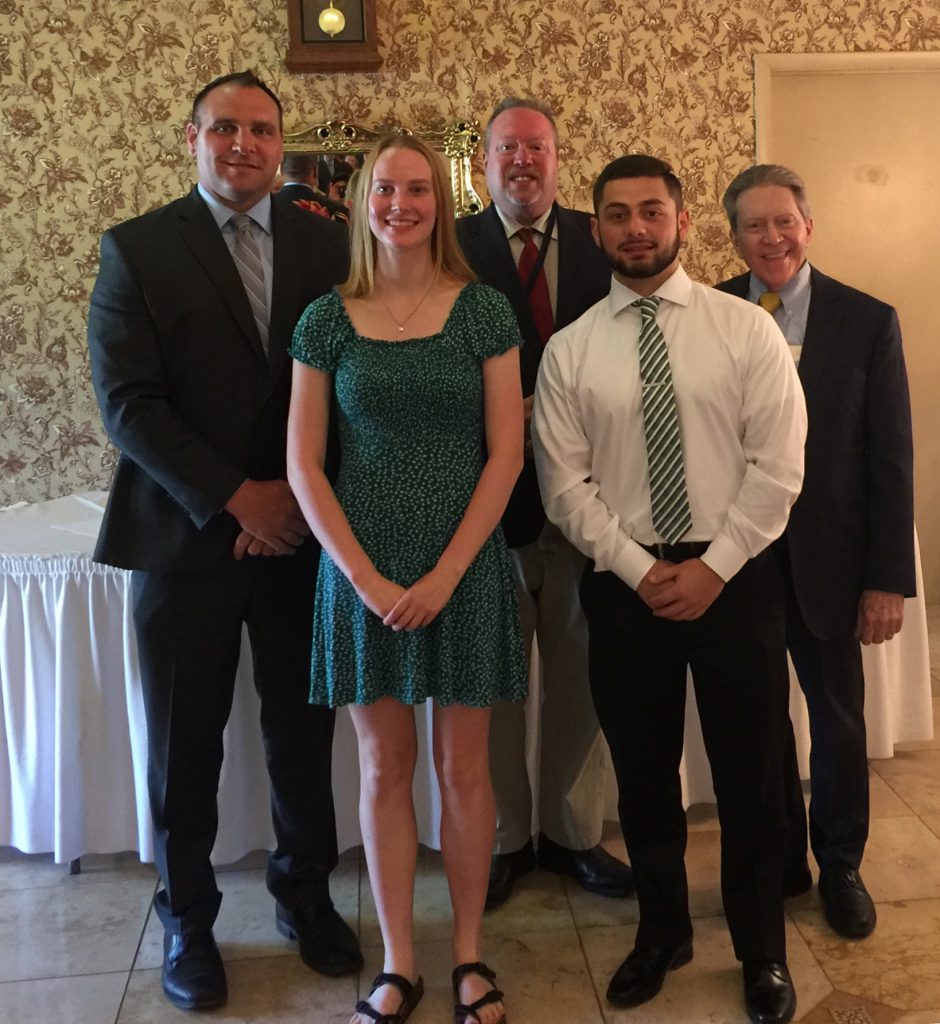 The honored Pine Bush High School scholar/athletes were Danielle Lovelace and Francesco "Frank" Wise.
Danielle has a GPA of 97 and is ranked 20 in the class of 2019. She is a three-sport athlete, participating in cross country, indoor track and outdoor track.
Danielle is the treasurer of the National Honor Society, captain of the indoor and outdoor track teams, OCIAA champion in the indoor race walk for 2018 and 2019, section runner up in the event in 2017 and 2018, state qualifier in 2018 and 2019 and a national qualifier in 2019. She is also a member of Youth in Government, the wind ensemble and the jazz band.
She volunteers with the Disabled American Veterans and Charity Band. Danielle will attend Binghamton University in the fall and major in bio-chemistry.
Frank is ranked seventh in the graduating class of 2019 with a 98.46 GPA. He was captain of both the football and lacrosse teams for three years.
Frank is a member of the National Honor Society, was an editor for the yearbook and participated in Red Ribbon Week. He was named Section IX All-Section, All League in football in 2018 and All-Section, All-Division in lacrosse in 2018.
He volunteers as a Pine Bush Youth Lacrosse coach, food pantry volunteer and tutor.
In the fall, Frank will be heading to the University at Buffalo to major in engineering.
Congratulations to Danielle and Frank!