Participating in elections is one of the key freedoms in the United States. But first, you must register. Representatives from The League of Women Voters will be at Pine Bush High School on Tuesday, March 21, and Thursday, March 23, registering new voters during lunch periods.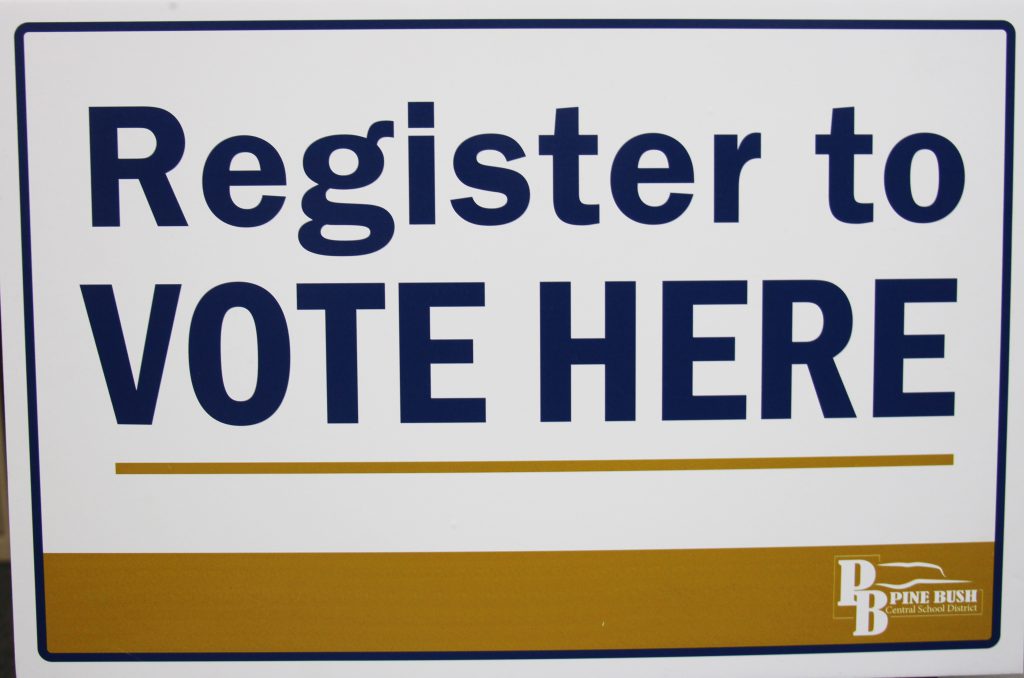 Students 16 and older may register. They must have their permit, driver's license, or know the last four digits of their social security number in order to register. 
We are pleased to work with the Orange County Board of Elections and the League of Women Voters to provide this opportunity to our students.
Let your voice be heard!