For students who have a balance in their lunch fund, parents/guardians may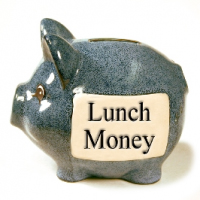 request a refund or transfer the balance to another student.
Download and complete this form and indicate whether you want a refund sent to you or have the balance transferred to another student. Then either email, fax or mail the form to our School Nutrition Department at Pine Bush High School.
Please be sure you disable auto-replenish in myschoolbucks.com before requesting a refund.
The School Nutrition Department will verify the funds in your student's account and confirm the information with you.
Refund by check will take approximately 3-4 weeks.
If you have any questions, please call the School Nutrition Department at 845-744-2031 ext 2809.