All information about upcoming events and deadlines for the senior class of 2023 is on a Google classroom. All class of 2023 parents and students have been invited to that site.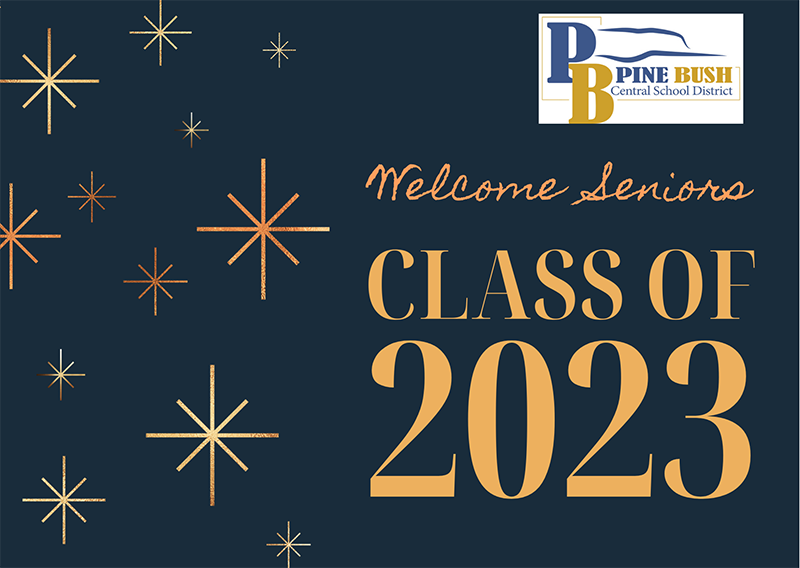 Below are the links to the information contained on the Google classroom site.
Senior Class Trip, Friday, April 14 – Click here for information and parent permission slip. Tickets are on sale March 15 to March 22 in room 140
Graduation cap and gown measurements and orders will be taken on Tuesday, Dec. 6, during lunch periods.
The senior group yearbook picture will be taken on Thursday, Oct. 6, outside on the bleachers  from 11:10 to 11:25 a.m. (in order to be able to accommodate all CTEC students).
Seniors will be dismissed via the PA.
Rain dates include:
Friday, Oct. 7
Wednesday, Oct. 12
Friday, Oct. 14
The deadline for all photos and quotes is Friday, Oct. 14, 2022. 
Welcome Letter to the Senior Class of 2023– As you complete your junior year and start your senior year, have a look at important information regarding your yearbook, senior portrait and communications.
Schedule Your Senior Portraits– We have added two more dates for Senior Portraits, Jan. 11 and Jan. 12, 2023. These will take place in the Library from 8:30a.m. to 2:00 p.m.
Go to schedule.prestigeportraits.com to make your appointment. These are absolute final days to get your Senior Portraits taken, so don't miss out! 
All sessions will be held at the library from 8:30 a.m. to 2 p.m. Dates are: 
July: 11-12-13-14
August: 8-9-10-11
September: 12-13-14
October: 11-12-13-14
December:  5-6-7-8-9
NEW DATES ADDED: January 11 and 12, 2023
Portrait Update Aug. 8, 2022:  If you have not yet registered for your senior portrait, there is still plenty of time to do so. Appointment dates have opened up through December. Codes have been sent in the mail from Prestige Portraits. 
They will send you a new code in September for the 2022-2023 school year. If you are planning on scheduling your appointment for a date in September, October or December, you must use this new second code.
As always, if you have any questions, please email: 
emma.giebler@pinebushschools.org 
judith.flint@pinebushschools.org 
What We Need From You for the Yearbook – You can see more details about each below.
Costs associated with the Yearbook and certain ads – Yearbooks must be ordered directly from Jostens. The cost will be approximately $90. Recognition ads and Letters from Home have a cost. 
Order Your Yearbook – Click the link to order your yearbook directly from Jostens.
Recognition Ads – This is your opportunity to create a memorable ad for your graduate. Deadline is Nov. 1, 2022. Click here for more information.
Letters From Home – Parents, family and friends may write letters to their favorite students. Due Oct. 14.
Senior Quote – Each graduate may have a quote in the yearbook free of charge. Click the link for information about  submitting your quote.