There are 22 Pine Bush High School student-athletes who will be continuing both their educations and their athletic careers in colleges and universities next year.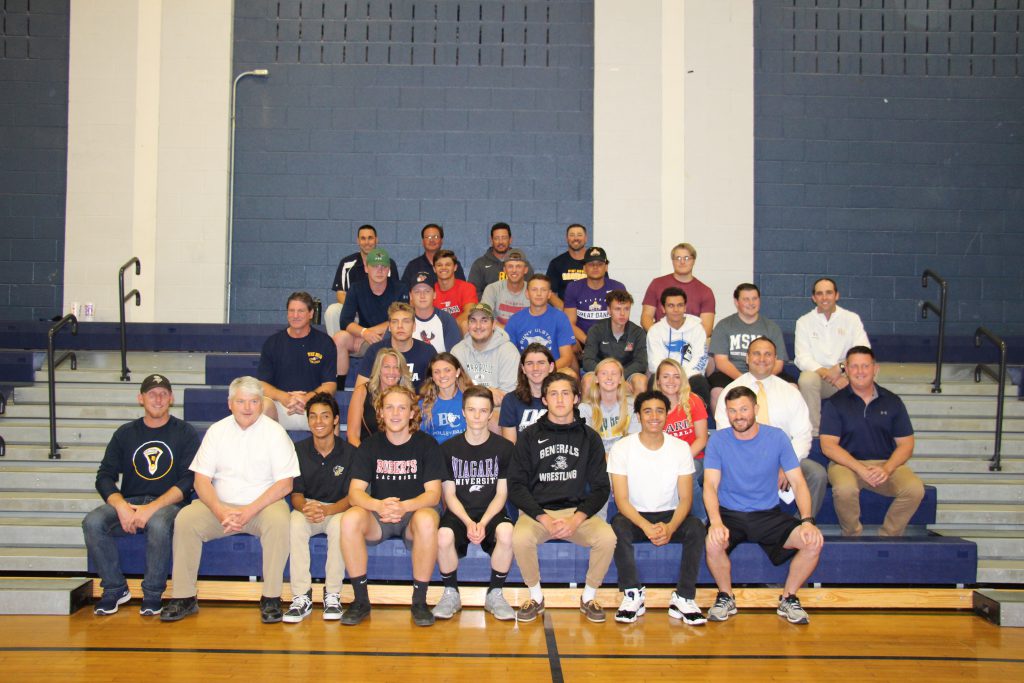 This group gathered on Wednesday, June 5, to celebrate their accomplishments with family, friends and coaches.
This is a large group to be moving on to college athletics, according to Mike Gillespie, the district's athletic director. Students from Pine Bush will be playing softball, baseball, football, lacrosse, soccer and volleyball, running track, diving and wrestling at junior colleges as well as colleges and universities at the division I, II and III levels.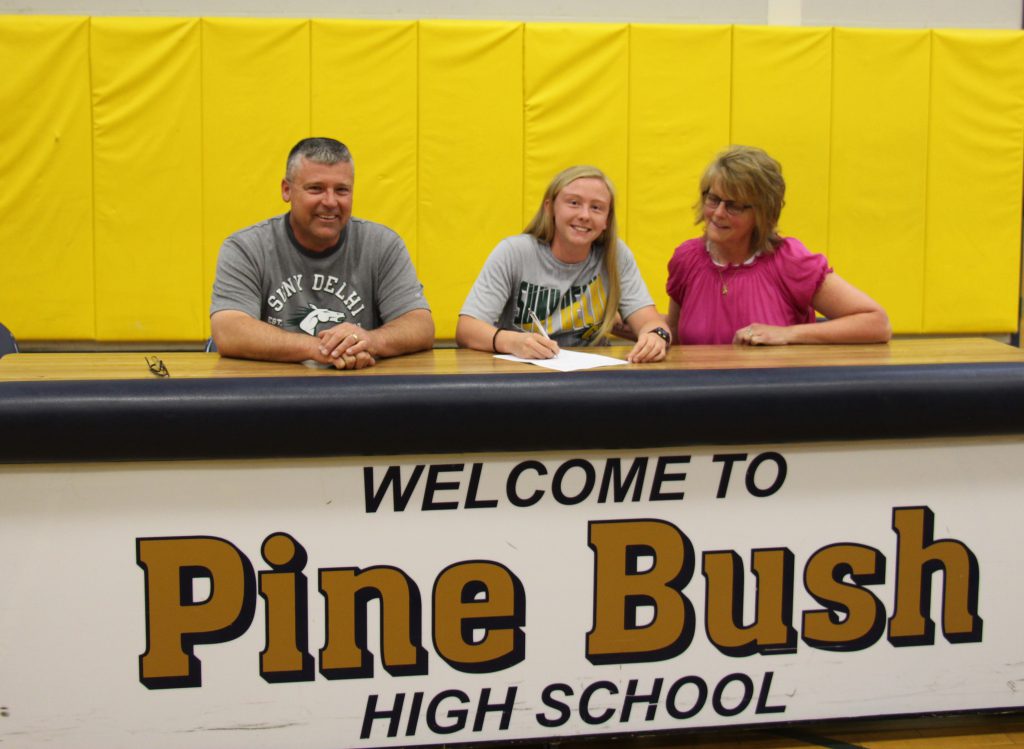 The probability of competing in college athletics is actually very small, according to research by the NCAA. Overall, only 3.9 percent of girls who play volleyball in high school go on to play in college. Just 2.9 percent of high school wrestlers move to the collegiate level.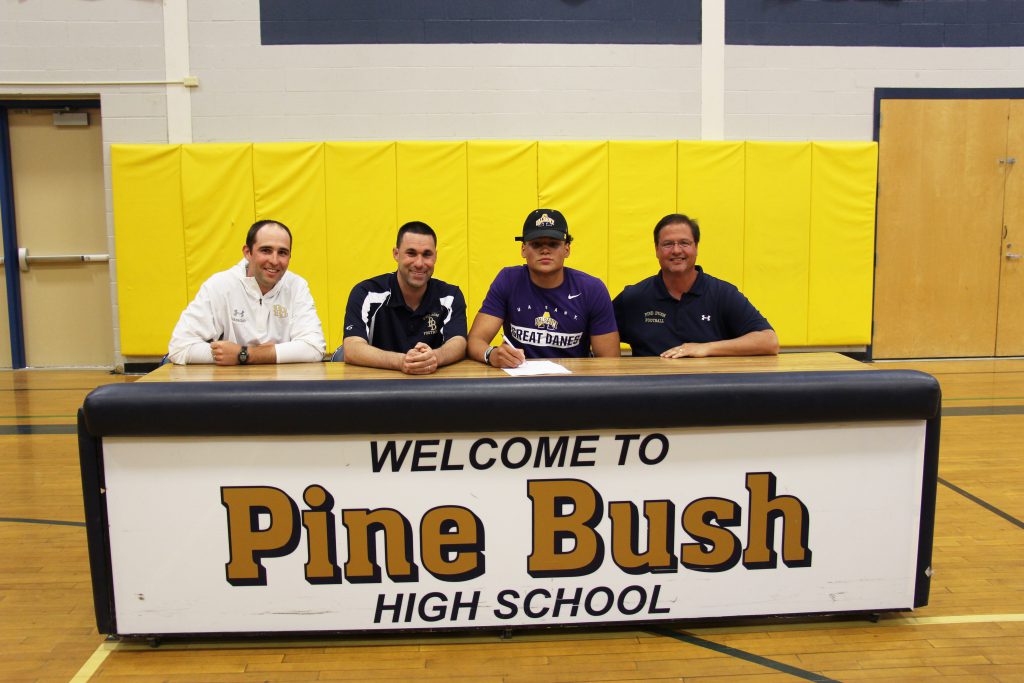 Congratulations and best wishes to all of our student-athletes.
Kaylee Armida                   Softball                 Clark University – Div. III
Colin Lang                            Diving                    Niagra – Div. I
Haakon Meland                 Baseball               Coastal Alabama Community College
Robert Jackson                 Football                Albany – Div. 1
Kyle Jaloszynski                Lacrosse               Roberts Wesleyan – Div. II
Emily Bott                            Volleyball            Barton College – Div. II
Colin Thorn                         Football                Utica College – Div. III
Matthew Fitzpatrick       Lacrosse               Lincoln Memorial University – Div. II
Nick Florin                           Wrestling             Oneonta – Div. III
Becky Drumm                   Soccer                   Delhi – Div. III
Andrew Maloy                  Track/Field          Mount St. Mary – Div. III
Miles Moliterni                 Track/Field          Oneonta – Div. III
Thomas Ulbrich                Football                Morrisville – Div. III
Bryan Warren                    Football                Plymouth State – Div. III
Rory Longfield                  Football                Ithaca – Div. III
Lukas Pennell                    Wrestling             SUNY Sullivan – Junior College
Logan DeVries                  Baseball               SUNY Ulster – Junior College
Miguel Tejeda                   Wrestling             Western New England – Div. III
Chris Ganley                      Track/Field          Utica College – Div. III
Derek Serviss                   Lacrosse               Ferrum – Div. III
Marcel Bialt                       Track/Field          Mount St. Mary – Div. III
Wylaimee Shalders       Track/Field          Mount St. Mary – Div. III