Congratulations are in order for a group of 34 high-achieving Pine Bush High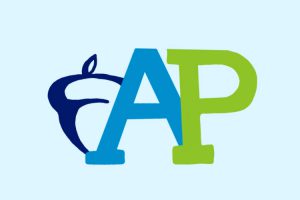 School students and recent graduates. They each scored a 5 on their Advance Placement exams. This is quite an accomplishment and we commend them all.
Two Pine Bush students – John Torpey and Alexis Trojahn – achieved it twice! John, who graduated tops in the class of 2020, scored a 5 on both the English Literature and Composition exam and the Biology exam, while Alexis, a senior this year, racked up 5s in both US History and English Language and Composition.
The Pine Bush Central School District Board of Education recognized each of the students at its Sept. 8, 2020 meeting.
Congratulations to all!
Grade 10, AP European History
Abraheim Ahmed
Madeleine Cerone
Daniella Deckaj
Samantha Rezza
Gabrielle Rodriguez
Tami Somorin
Dwayne Villanoza
2019-2020 Grade 11, AP US History
Caleb Arena
Krista Edwards
Abigail Halpin
Isaac Jaloszynski
Makaila Meurer
Alan Soto
Alexis Trojahn
2019-2020 Grade 12 (Graduates) AP US Government and Politics
Dylan Cline-Larsen
Trent Cline-Larsen
Katherine Langlitz
Taylor Pannell
Ashley Parkes
Cedric Raber
Ellen Schoenberg
Paul Viscardo
2019-2020 Grade 11 AP English Language and Composition
Josiah Cruz
Leah Golding
Anita Licata
Zhenia Ochoa
Jovan Palinkas
Ruqayyah Pickel
Alexis Trojahn
2019-2020 Grade 12 (Graduates) AP English Literature and Composition
Kathleen Gang
Corey Irwin
John (Jack) Torpey
2019-2020 Grade 12  AP Chemistry
2019-2020 AP Computer Science
Justin Ceiley (Grade 11)
Lenny Elzey (Graduate)
2019-2020 AP Biology
John (Jack) Torpey (Graduate)