Pine Bush High School will be offering an in-person Armed Services Vocational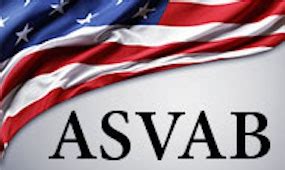 Aptitude Battery (ASVAB) on Tuesday, March 16, 2021 at 2:30 p.m. in the PBHS library.
ASVAB is a timed, multi-aptitude test used by all branches of the military, designed to help determine a candidate's strengths and find where he or she will succeed. There is no fee to take the test.
The test measures knowledge in eight areas:
General Science – Life, earth, space and physical sciences
Arithmetic Reasoning – Ability to solve basic math and word problems
Word Knowledge – Ability to grasp the meaning of words through synonyms
Paragraph Comprehension – Ability to understand written material
 Mathematics – Math concepts and applications
Electronics – Electrical current, circuits, devices and electronic systems
Auto and Shop – Car maintenance and repair, and wood and metal shop
Mechanical – Principles of mechanical devices, structural support, properties of materials
Things to know:
Students will have to provide their own transportation;
Masks must be worn;
This test is open to PBHS juniors and seniors.
Anyone interested in signing up for the ASVAB should contact Mrs. Coates in the Attendance Office at Jeanette.coates@pinebushschools.org or 845-744-2031 ext. 3405.
If you have any questions about the ASVAB, contact your school counselor.