Pine Bush High School Counseling Department held its awards for juniors on May 19, providing awards and scholarships from various colleges and universities.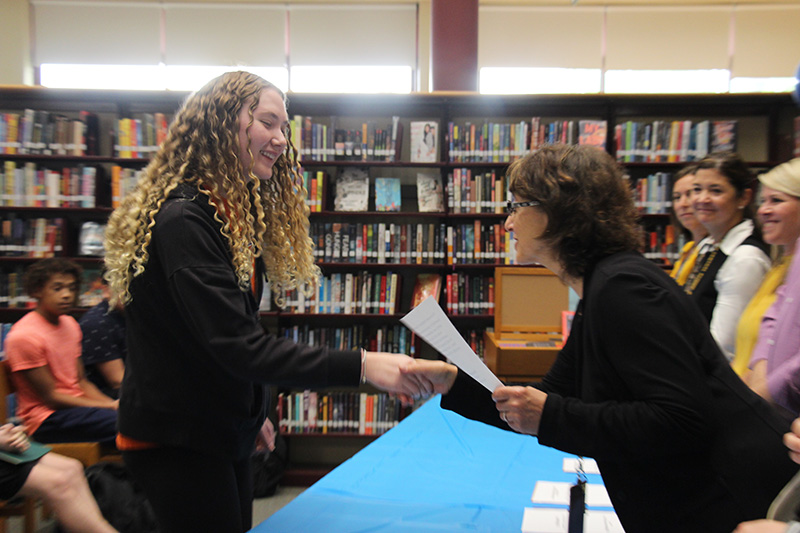 There were a total of 24 awards given to 47 students, most of whom were juniors with a few seniors and sophomores mixed in. There were three awards for excellence that did not carry a monetary value. These awards are committed to the students if they choose to attend the college or university that provides it.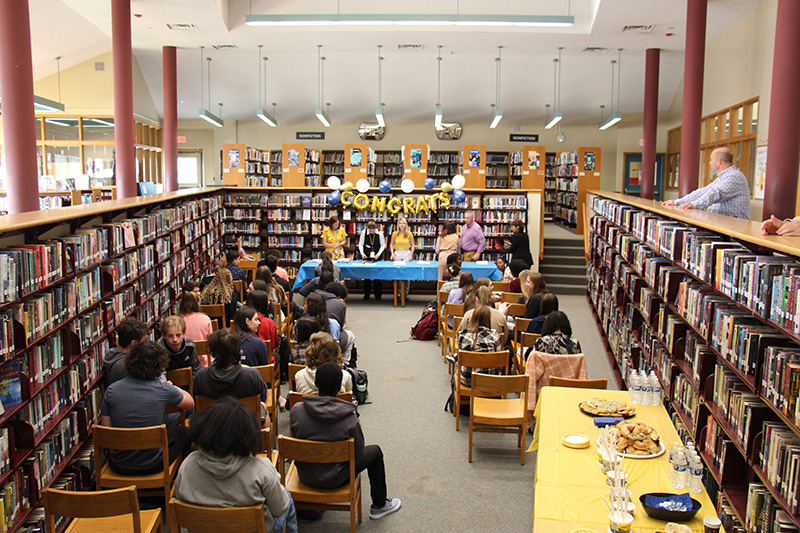 The awards ranged from $2,000 to $30,000 per year across four years. The total amount awarded was $2,180,000 over four years. Outstanding!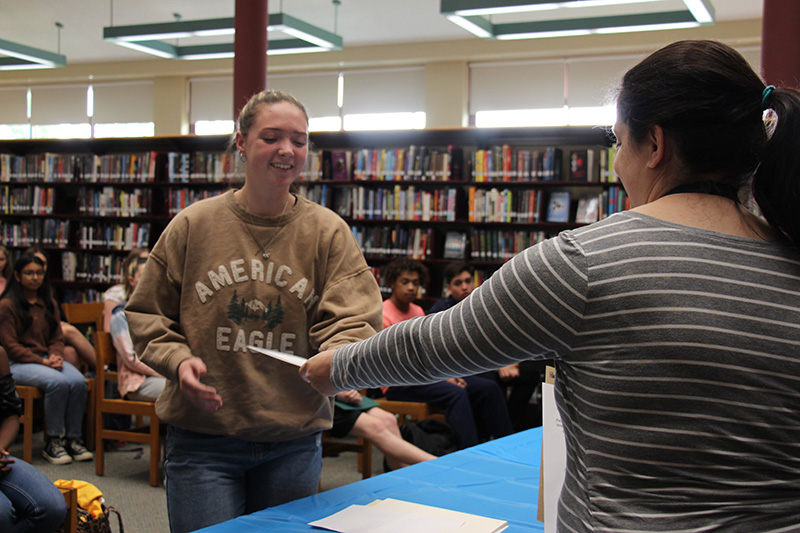 Congratulations to our hard-working students. The future is so bright!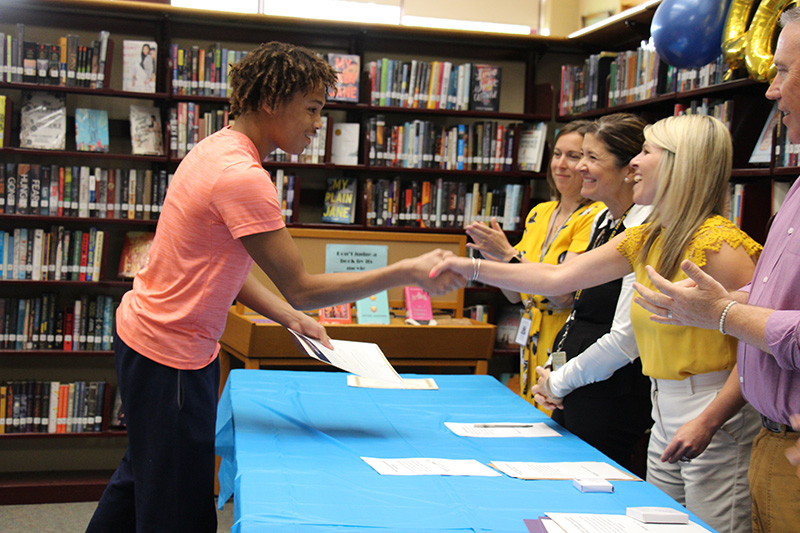 Awards
Alfred University Scholar Award – Jake Smith – $30,000/year ($120,000 total)
Bucknell University Physics and Astronomy Award for Outstanding Promise – Justin Quick, Gavin Gardocki, Sage Valentino
Clarkson Leadership Award – Aaron Schoenberg – $15,000/year ($60,000 total)
Clarkson Achievement Award – Michael Gonzalez – $12,000/year ($48,000 total)
Elmira Key Award (two awards) – Ashley Martin and Sophia Licardi – $20,000/year ($80,000 total)
Keuka College George H. Ball Community Achievement Award – Brianna Chinas, Jenna McComb, Nick Marshall, Emma Losey, Annabella Almeida – $10,000/year ($40,000 total)
NY Attorney General's Triple C Award – David Tamakloe, Faith Harvey, Araceli Villafane, Bryce Sloley, Jackson Schultz, Marvin Valcin, Gavin Gardocki, Kayla Benoit, Justin Quick
Rensselaer Medal (RPI) – Saige Valentino – $30,000/year ($120,000 total)
RIT Art & Design Award – Sam Cerone – $19,000/year ($76,000 total)
RIT Business & Leadership Award – Milene Rodas – $19,000/year ($76,000 total)
RIT Computing Award – Elias Blumrath – $19,000/year ($76,000 total)
RIT Humanities & Social Sciences Award – Jenna Hopmayer – $19,000/year ($76,000 total)
RIT Women in STEM Award – Angela Hilgenfeldt – $19,000/year ($76,000 total)
RIT Science & Math Award – Ellie Hoppe – $19,000/year ($76,000 total)
Saint Michael's College Book Award – Mackenzie Todd and Nicole Whittaker – $17,000/year ($68,000 total)
St. Bonaventure-Bonny Scholarship – Sage Valentino, Madison Malin, Tea Rauch, Kendra Lucas, Logan Norton Lapsley, Katie Johnson, Kileigh Smykla – $16,000/year ($64,000 total)
Student Sage Award – Alex McCord and Ajahnae Allen – $16,000/year ($64,000 total)
University of Rochester – Bausch & Lomb Award – Katie Webster – $5,000/year ($20,000 total)
University of Rochester – Frederick Douglass Award – Madelyn Carpenter – $5,000/year ($20,000 total)
University of Rochester – George Eastman Award – Hannah Pawlowski – $5,000/year ($20,000 total)
University of Rochester – Xerox Award – India Latta – $5,000/year ($20,000 total)
Wells College 21st Century Leadership – Malakai Henry Gerahty and Akeelah Moxam – $10,000/year ($40,000 total)
West Point Dwight D. Eisenhower Leadership Award – Kileigh Smykla
Wilkes University Colonel Emerging Leaders – Avery Rosello, Kyra Coley and Bryce Sloley – $2,000/year ($8,000 total)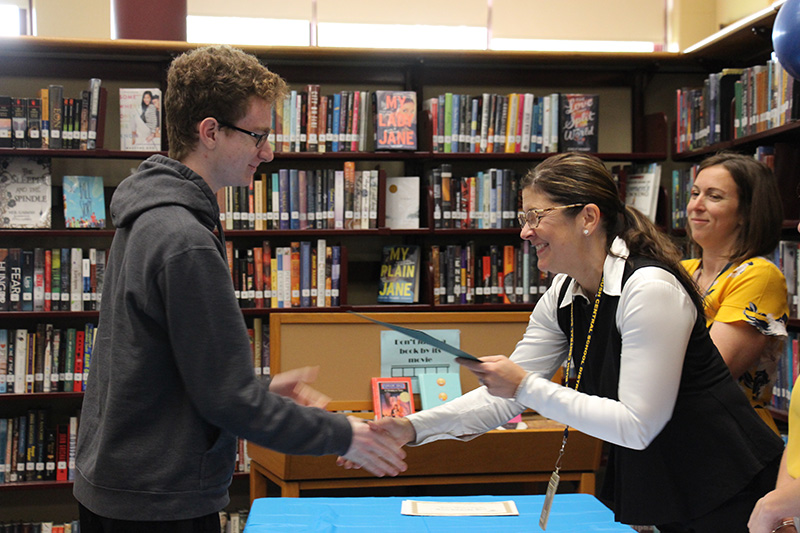 In Summary
Total # Of Awards: 24
Total Number of Recipients: 47 students
Grand Total: $2,180,000 ($545,000 per year for four years)