March 2020
Dear Parents and Guardians,
The resources on this page have been created by the Orange-Ulster BOCES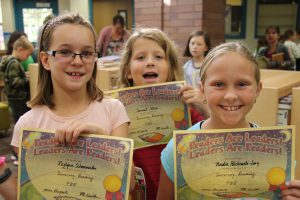 Instructional Specialists.  We are offering these resources to our families to offer learning and review tasks that students who are on grade level can do fairly independently.  If your child is a struggling learner, he/she may access a grade level below if it is more appropriate.  If your child is above average, he/she may access materials in higher grade levels. 
This work will not be graded; it is for enrichment purposes to keep our students engaged in learning during the next several weeks while schools are closed.  Fourteen days of enrichment are provided for each grade level.  
In order to complete the work in these packets, parents may download them and print them at home.  If you do not have access to a printer at home, we will have paper copies available at all four elementary schools.  We will post a plan for pick up once we coordinate with the principals. 
The packets contain activities that should seem familiar to your child.  Each section should be completed within one day  Please help your child pace themselves.  This booklet is designed to be completed over 14 days.  If your child cannot complete a full section in a day, that is okay.  He/she should work at their own pace. 
As educators, we are encouraging all students to do some academic work each day.  As always, please also take time to have your child read every day. 
We will also be posting links to online resources that are appropriate for elementary students on this page.  If your child learns better that way, he/she may visit the sites daily.  You will need to help your child choose activities that are appropriate and meaningful at their current level of understanding.  
We hope your child finds these resources interesting and engaging.  Thank you for supporting learning while schools are closed during this challenging epidemic.
Donna Geidel, Assistant Superintendent for Instruction