The eighth-grade Living Environment students at Crispell on the gold team completed a debate recently in class. The topic to debate: which cellular process is more important – mitosis or meiosis.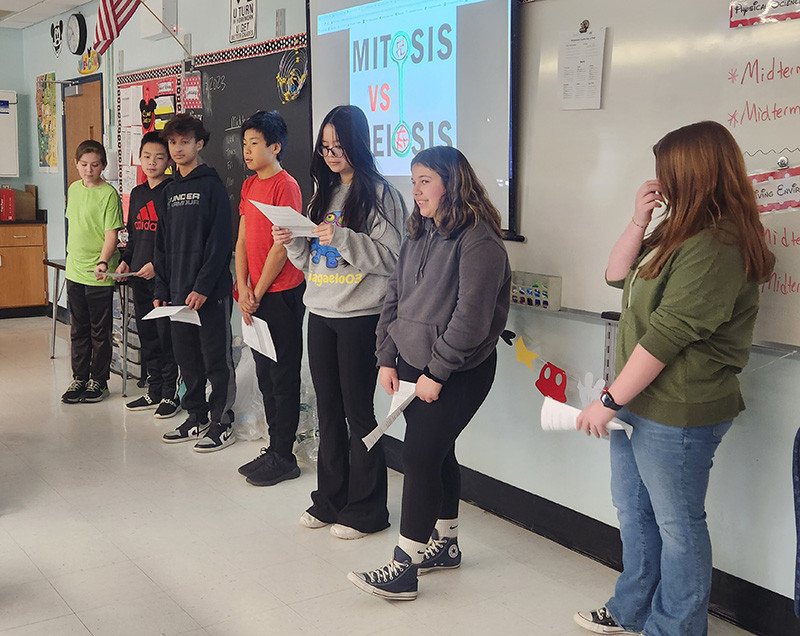 Students were split into debate teams and assigned their debate topic. They then had to introduce their topic, research a minimum of four supporting facts, determine a potential counterclaim and use their persuasive writing skills to write a rebuttal.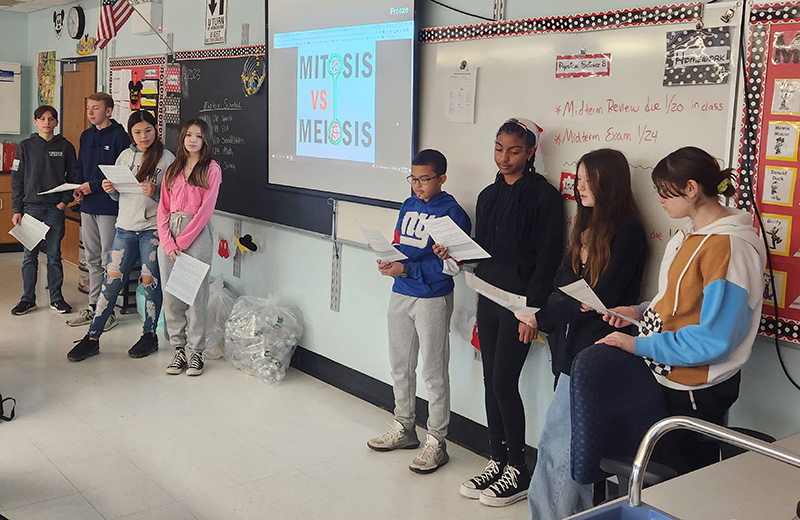 Students presented their debates in front of the class. The winning team of Tia Thai, Shayla DeGeorge and Molly Moran won a small prize as well as the pride of knowing that they have defended a cellular process and persuaded the group to support them, all scientifically.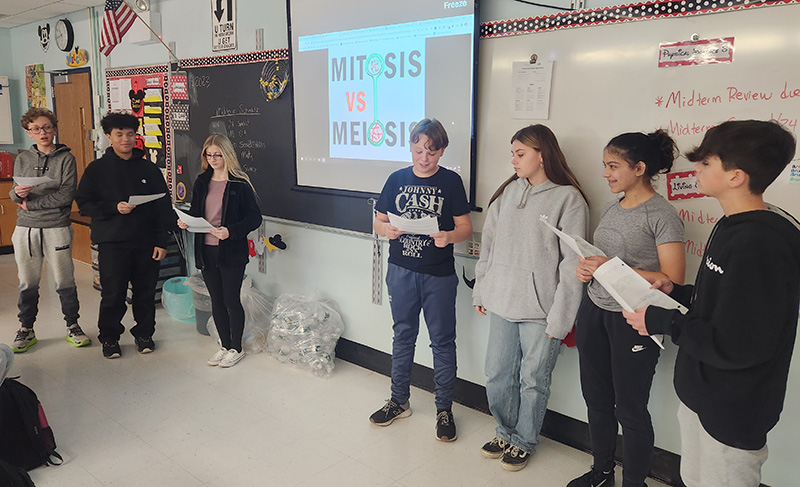 This project helped the students to review cellular processes before the upcoming midterm exams!