Our wonderful fifth graders are moving up!  It's been a different kind of year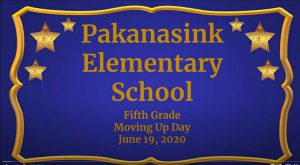 for sure and, since we can't gather together to celebrate these incredible students, we invite everyone to join in and watch the moving up ceremony.
Congratulations on all you have accomplished and we wish you the very best in middle school!