Kristin Raucci, the foreign language department chairperson for the district, had her wellness hat on as she presented a seminar, "Dealing With Stress – Journey to Wellness" at the spring conference for the Association of Language Teachers for Orange, Ulster and Dutchess (ALOUD) on May 6.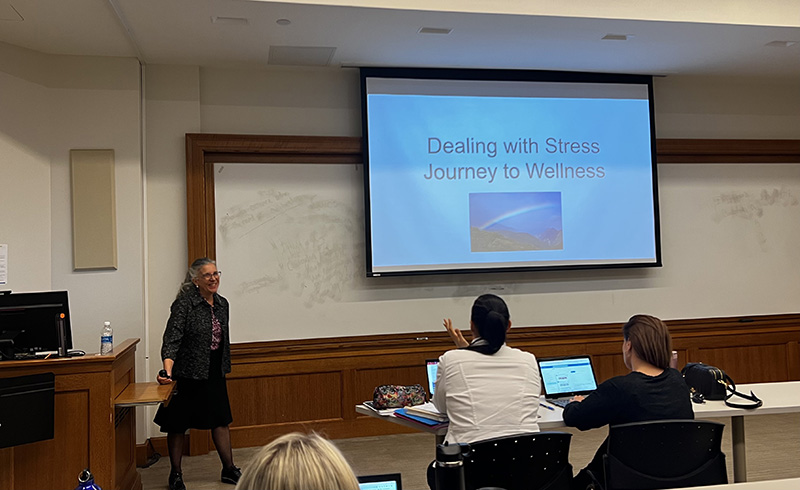 Her focus was self-care, something she shares with her students each week as the advisor of the Pine Bush High School Wellness Club.
" My presentation focused on self-care," said Ms. Raucci. "Some of the topics we covered were breathing exercises, meditation, positive affirmations, gratitude lists and essential oils. The teachers even made lavender sachets to take home."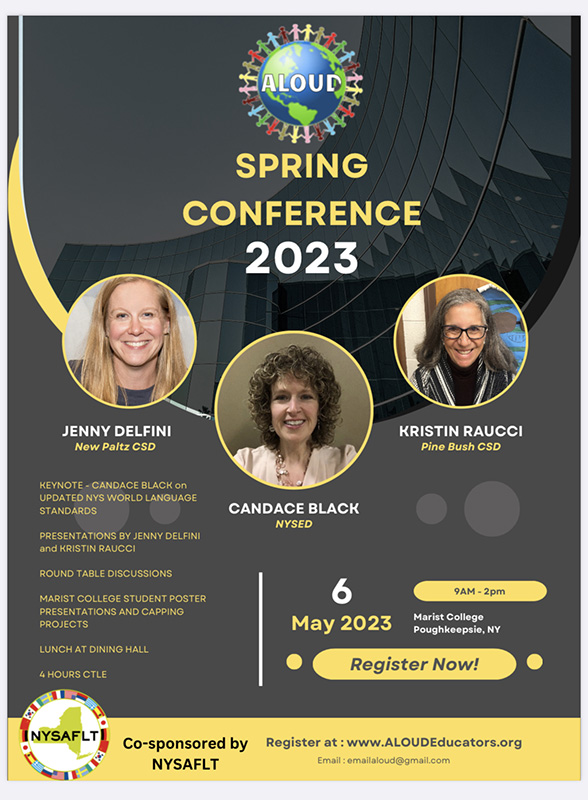 Ms. Raucci also made this presentation to the NYS Association of Foreign Language Teachers in October. 
"I utilize many of these modalities in my Wellness Club at Pine Bush High School and teach about them in my five-week course 'Journey to Wellness,' offered through Continuing Education"
Several Pine Bush staff attended the conference including, pictured here from left, Dan Edwards, Richard Atkins, Kristin Raucci, Lizbeth Guevara, Maggy Garcia and Kristel Medina.