April is National Poetry Month! April 27, in particular, was Poem in Your Pocket Day. Many of our students had a great time writing and sharing their own personal poems.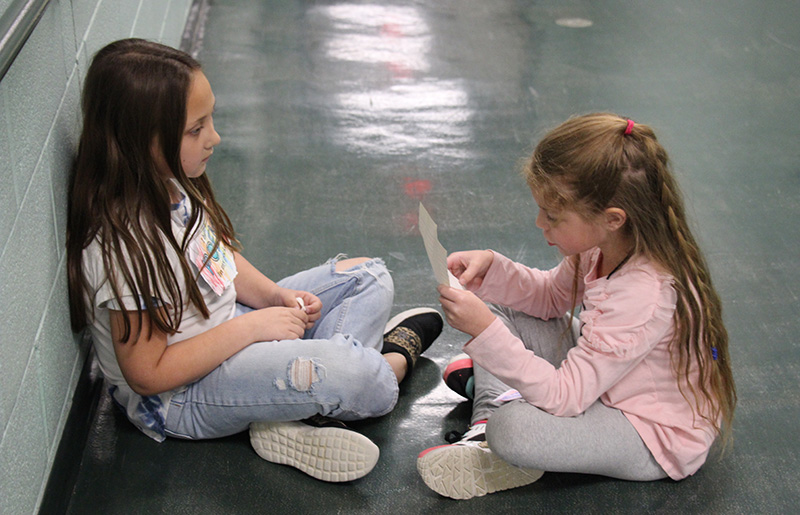 EJR first-graders were extra excited to share their poems with each other. They made their very own "pocket," which hung from a string around each of their necks, and contained their original poems. The students walked around sharing their poems with classmates and then listening to others. Even Principal Elizabeth Halsey-Sproul and Assistant Principal Anthony Muia shared their poems with the students throughout the day.
The practice of writing poetry improves language skills and builds vocabulary. It sparks creativity and creates self-awareness. It can also be therapeutic.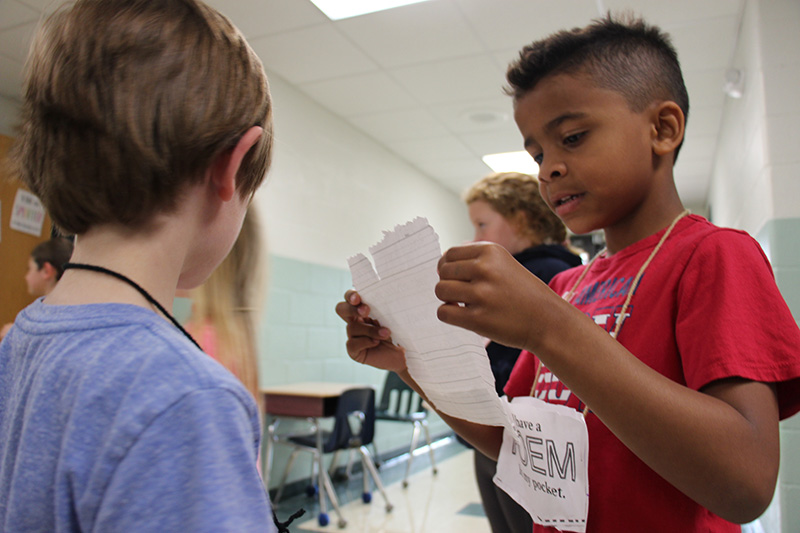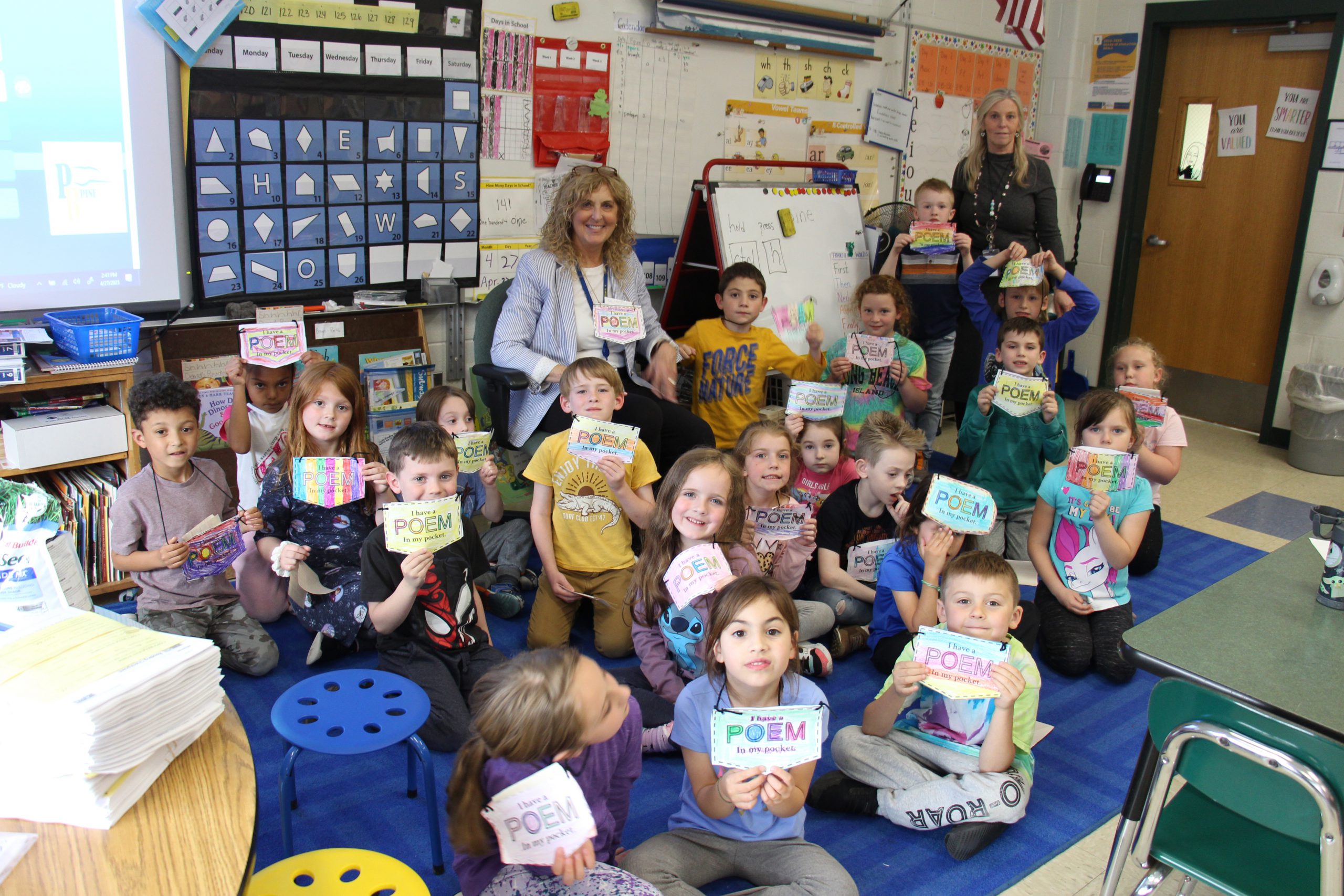 These first-graders wrote poems about their favorite foods, their pets, friends and parents. They just loved the writing process and especially sharing their poems with their classmates.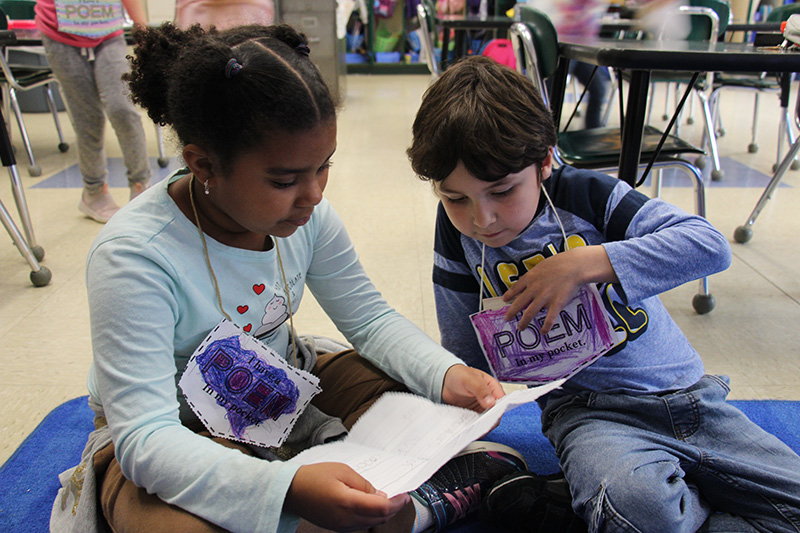 Poem in Your Pocket Day was initiated in April 2002 by the Office of the Mayor in New York City. In 2008, the Academy of American Poets took the initiative to all 50 United States, encouraging individuals around the country to participate. In 2016, Canada began celebrating Poem in Your Pocket Day.