Circleville Middle School Assistant Principal Seth Siegel has been named the Upstate Jane Golub Gold Star Educator Award winner by the Anti-Defamation League's No Place for Hate initiative.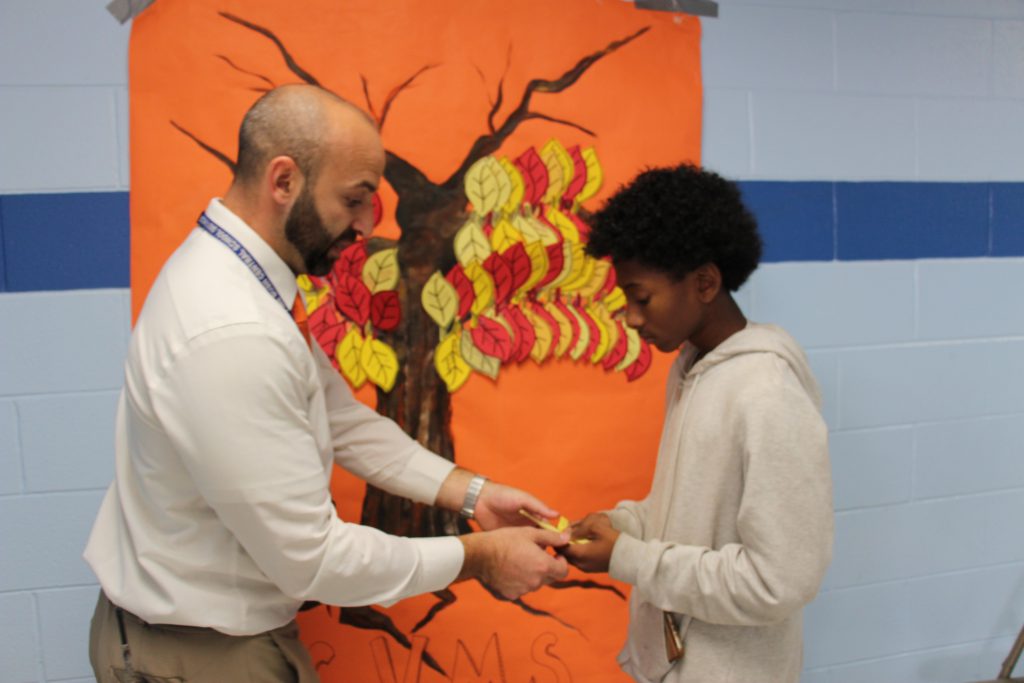 Each year, the Anti-Defamation League chooses three Gold Star students and an educator from a region for these honor. The Gold Star Educator Award recognizes educators who go above and beyond the expectations in implementing the No Place for Hate program in schools.
The means so much to Siegel, not only for himself but also for the students and teachers who have such an active role in the program.
"Many of our activities were student-led," said Siegel, pointing to an activity where students created classroom rules about being an upstander – sticking up for others with respect. "This is more about the teachers and students having such an active role in each activity. I wanted to infuse the No Place for Hate program into the day and we have definitely been able to do that."
Siegel recognizes the vast benefits of the No Place for Hate program, in part because it emphasizes kindness and respect."
"No Place for Hate circles back to kindness and respect," said Siegel. "We show each other kindness and respect every day, between students and teachers. This program cultivates that respect."
For four years Siegel has been assistant principal at Circlevllle Middle School. Before that, he was a school counselor for nearly 10 years. Character development has always been at the forefront of his goals.
"My goal in both positions has been to help students make personal progress to grow and develop into successful young adults," said Siegel. "I feel that character education, social-emotional learning and other programs such as No Place for Hate are crucial to help support our students."
Siegel said the NPFH program has "absolutely" had a positive effect on the students, shown in both data and behavior.
"We look at the data, our referrals, but more so we hear back from the high school and others who say CVMS kids are so kind," he said. "We see the kids helping the younger ones and sticking up for others. That's where I see the progress."
While this is an incredibly positive step forward in the district's character education, Siegel cautions there is always more to do.
"This award shows we have done a lot in our building," said Siegel. "At CVMS, we emphasize that we don't want our students and staff to accept or tolerate others. Instead, we celebrate them and their differences. We strive for this."