Students from the Crispell Middle School Students Making A Difference Club teamed up with chorus members to spread some cheer on Valentine's Day with a surprise visit to the district office to share some songs.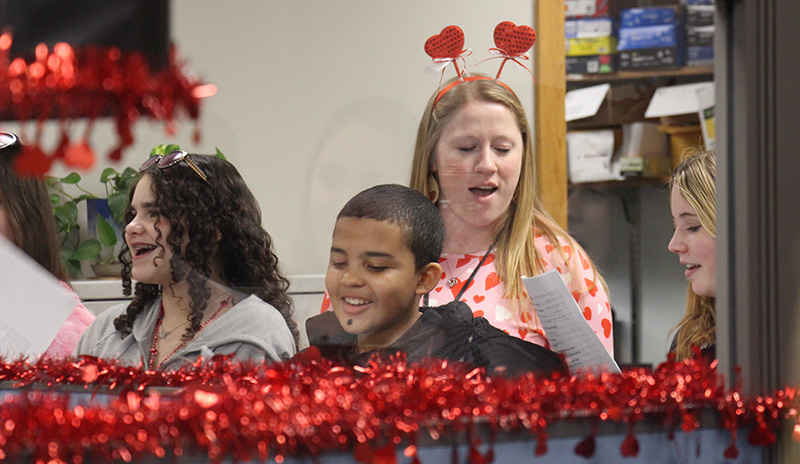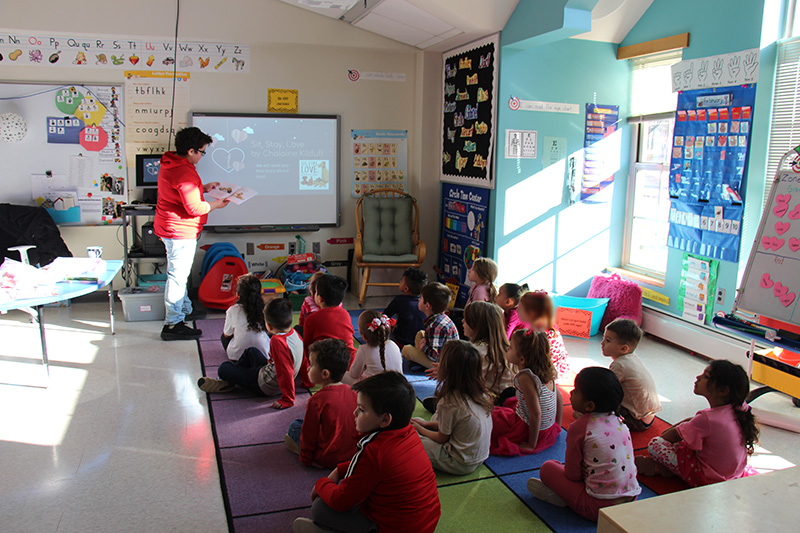 Then the group headed over to Pine Bush Elementary to work with pre-K students on the positivity project.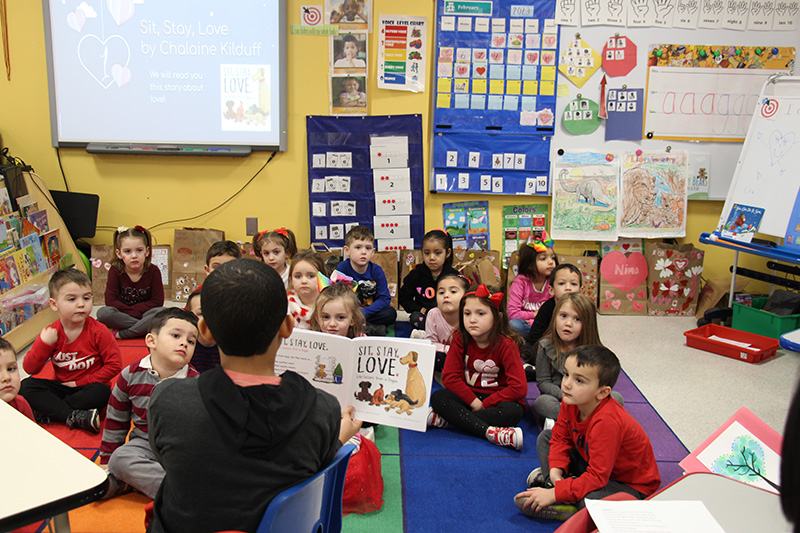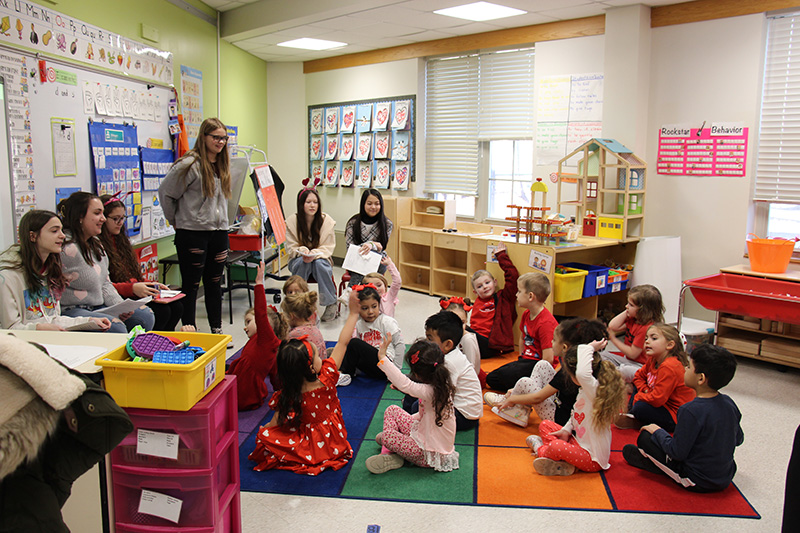 The Crispell students, accompanied by their teachers Allie White and Robin Evans, read books to the students about love and kindness, then asked them about the things they love! Recess, playing with friends and school were among the most common answers.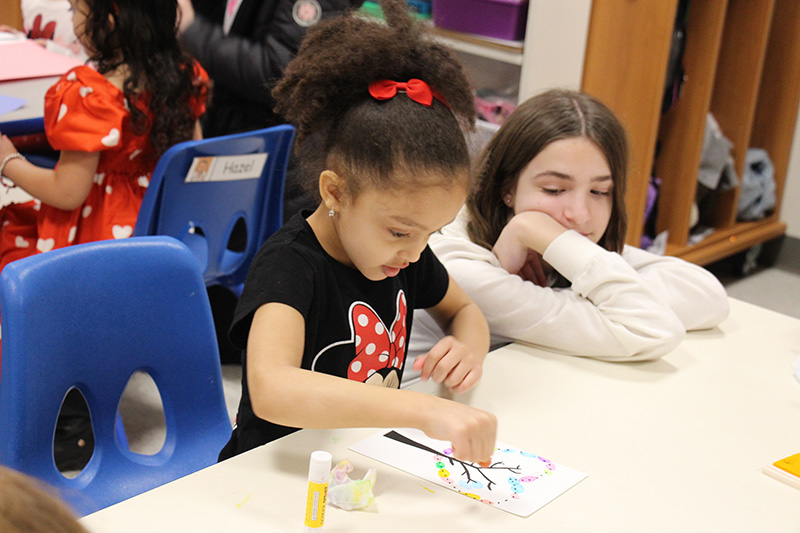 They all did a fun craft project with them too, creating beautiful trees using their fingerprints for the leaves. All had a great time interacting and creating!