Congratulations to our Pine Bush Mathletes! The Pine Bush Math Team A is the Section B winner of the DUSO (Dutchess-Ulster-Sullivan-Orange) Math League.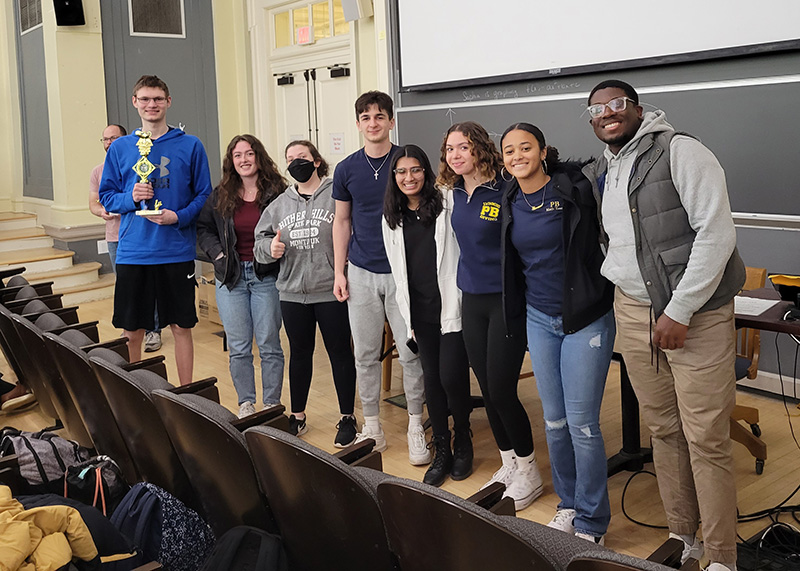 On math team, students participate in competitions against other schools to solve high level math problems without a calculator. Our math team defeated teams from Monticello and Fallsburg school districts. They participated in the DUSO Sectional Championship meet along with 20 other schools from Duchess, Ulster, Sullivan and Orange counties. Congrats on a job well done!
The members of the team are seniors Giovanna Brooks, Marie Cerniglia, Michael Cragan, Maggie Hines, Rebeca Lockward, Pooja Patel, David Tamakloe, and Logan Vatore.
This year PBHS had a total of 19 students participate in the math team, coached by math teachers Melanie Conklin and Corinne Griffin. Anyone interested in participating next year should get in touch with one of the math team coaches.