Tasha T. Butler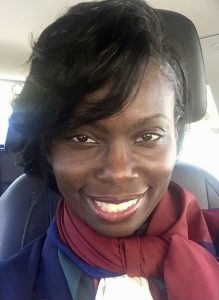 Director of Human Resources – Independent Support Services
Lives in Town of Wallkill; District resident for seven years
Tasha T. Butler holds a bachelor's degree in accounting and a master's degree in education – curriculum and instruction. She is working on a doctorate in post-secondary and adult education from Capella University.
She is a volunteer on the district's Audit Committee, and volunteers with youth programs within the Agape Love Outreach Church. She has served as a board member for Leadership Sullivan, trainer for Literacy Volunteers of Sullivan County and mediator for the Dispute Resolution Center. Butler has been an instructor at Sullivan County Community College, a substitute teacher in Middletown and held several positions at Sullivan ARC.
She has two daughters, one a 2016 PBHS graduate and another who is in 10th grade at Pine Bush High School.
Marie Brevil
Former employee at Child Protective Services
Lives in Town of Wallkill; District resident for eight years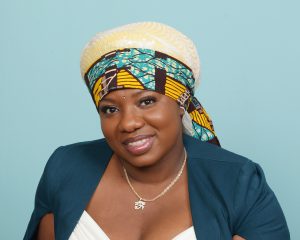 Marie Brevil has a dual doctorate in public health, education and community health promotion from Walden University. She also holds a master's degree in healthcare management, a bachelor's degree in business and an associate's degree in management.
She has a grown daughter in college and her son is in fifth grade at Pakanasink Elementary School, where she has been a member of the PTA as well as vice president of the organization. She also volunteers for events for her son's classes.
Brevil has volunteered for many youth-oriented non-profits, presenting at seminars on subjects such as child abuse, domestic violence and life skills. She also makes mission trips to Haiti where she educates residents on health-related and child-welfare issues.  She is the co-founder of Shoes for Haiti, is a published author, is fluent in English French and Creole, and also speaks Spanish.
Ross Tompkins
Division manager for Stewart Title Insurance Company; co-owner Pineapple Day Spa
Lives in Shawangunk; Resident of the district for 55 years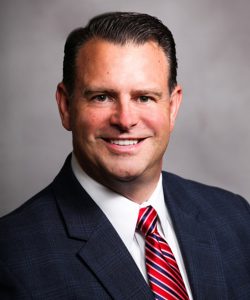 Ross Tompkins is completing his first term on the board of education. He attended SUNY Orange and SUNY Dutchess studying business management and human resources, as well as real estate development. He is a graduate of Pine Bush High School Class of 1982 and his three children attend district schools, two at Crispell Middle School and one in Pine Bush High School.
Professionally, Tompkins has more than 30 years in the banking and real estate businesses and co-owns the Pineapple Day Spa.
He is assistant scoutmaster for Boy Scout Troop 37 in Pine Bush, a committee member for Boy Scout Pack 41, a past president for the National Association of Professional Mortgage Women (NAPMW), a member of Hudson Valley MBA, and a member of Mountain View Methodist Church.