Attention all future educators! Pine Bush Central School District is hosting a virtual job fair on Friday, May 21, live at 10 a.m. via Google Meet (link to come).
Join us to learn about our district and all it has to offer. Pine Bush is a district that puts education and student wellness at the forefront.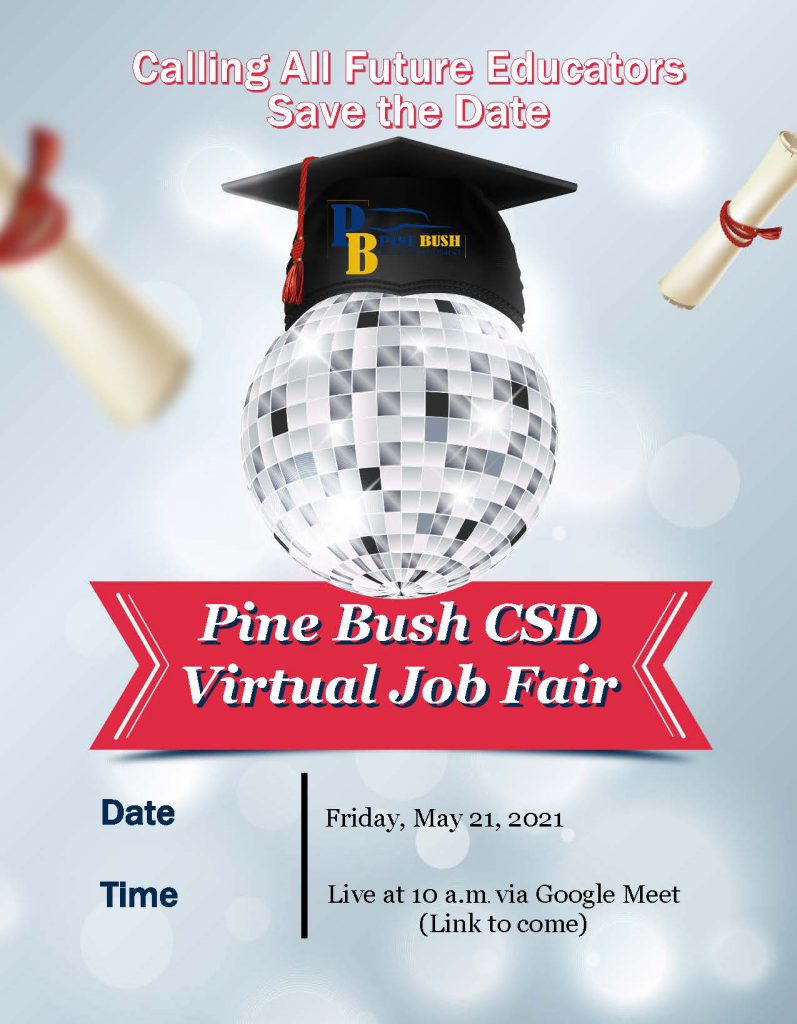 Our mission at Pine Bush is to offer all students what they need for a successful future. We created our Strategic Plan in 2018 as a road map to the classroom of the future. Our 94 percent graduation rate is one of the best in the area. And our graduates have real opportunities thanks to the expansive curriculum we offer.
We start our STEM education (science, technology, engineering and math) very early on as kindergarten students get a taste of coding from the very start.  We offer universal pre-k at each of our four elementary schools.
Middle school builds on the base from elementary, adding foreign language, modified sports. Our two middle schools produce musicals each year that rival many area high school productions.  Pine Bush High School offers fields of study to satisfy all students. Our sought-after summer enrichment academies give students an in-depth look at professions in which they may be interested. Partnerships with local entities add to the value of these academies as our students learn about law, medicine, fine arts, aviation, manufacturing, STEM and more.
Building character is a priority in all seven Pine Bush schools and throughout our staff. We partner with the Anti-Defamation League, bringing age-appropriate character education to every level student. Helping to build good citizens is a vital part of education at Pine Bush.