Presentation rescheduled to Wednesday, Feb. 12, 6:30 p.m. 
All parents and guardians in the Pine Bush Central School District are invited to attend a special Social Media Safety presentation on Wednesday, Feb. 12, 2020 at 6:30 p.m. at the Pine Bush High School cafeteria. Ronna Glickman, a middle school teacher for 25 years and an expert in social media safety, is the presenter.
Glickman will educate parents and guardians on the possible dangers of their child obtaining a social media account, what to do about online bullying, and the importance of having a cell phone contract with their children. She will also provide conversation starters to parents.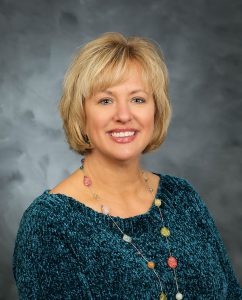 In addition to the evening presentation for adults, all students in grades 3 through 5 will see Glickman's presentations in their schools during the week of Feb. 10.
Glickman speaks to students and adults throughout the state about online safety. She has been the keynote speaker at the New York State Middle School Association for the past two years and currently serves on the Buffalo Schools Anti-Bullying Task Force.
To learn more about Glickman, her presentations and the work she does, go to her website at https://socialmediasafety.education. To read an article that recently was published in the Buffalo News, click here.
If you go
Social Media Safety with Ronna Glickman
Wednesday, Feb. 12, 2020, 6:30 p.m.
Pine Bush High School Cafeteria