The Pine Bush Central School District is currently looking for a volunteer within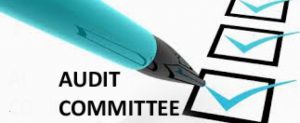 our school community to fill an opening as a member on our district Audit Committee beginning July 1, 2021.
This is a board committee consisting of three board members and four community members. Anyone interested in filling the open position as a member of the Audit Committee is asked to submit a letter of interest, highlighting their qualifications, no later than June 21, 2021 to:
Maria Wise, District Clerk
Pine Bush Central School District
PO Box 700
Pine Bush, New York 12566
(Or email: maria.wise@pinebushschools.org)
All letters will be reviewed by the Audit Committee and Board of Education. Interested parties will receive written notification.